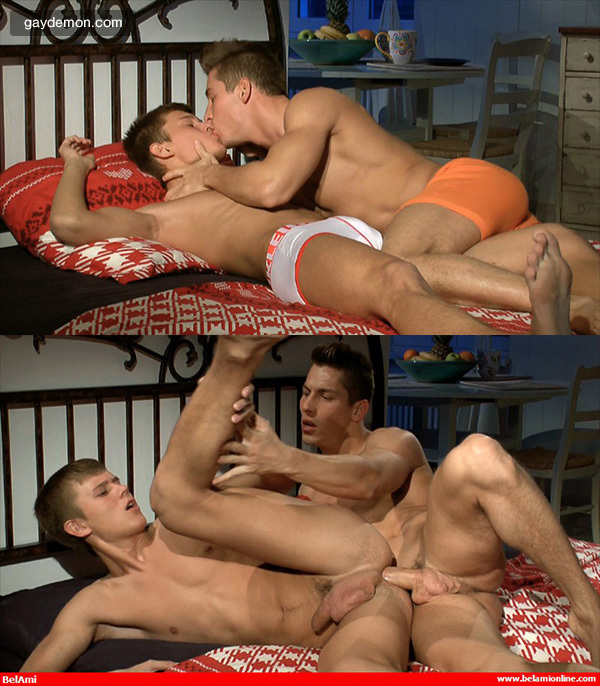 I remember when Misha Akunin first hit Bel Ami Online, I thought he was quite the cutie. Still do. But my point is that I figured we'd been seeing him for a long while to come. (I blogged about his first fuck scene back in February 2013 with Todd Russett.) I don't know if he still is, but when he started filming for Bel Ami (and he's got seven videos on the site now) he was a Russian student living in Prague. He's grown up a bit, but he's still boyishly cute and has a nice athletic body.
I always liked Jim Kerouac. He's classically good looking with a rock-hard body and a whopper of a dick, although Bel Ami says it's only 19 cm, which is just under eight inches. I really do think their measuring tape is broken. Still, regardless of how big, Kerouac has a thick cock with juicy foreskin and he's fucked just about everyone there is to fuck over at Bel Ami.
It was only a matter of time before Bel Ami brought together their quintessential bottom and top in one scene. And it's a romantic night-time scene in bed and it's very intimate and intense. Misha shows us why he's one of Bel Ami's favourite bottoms: he has no problems taking Jim's giant hard-on in his sweet little butt.