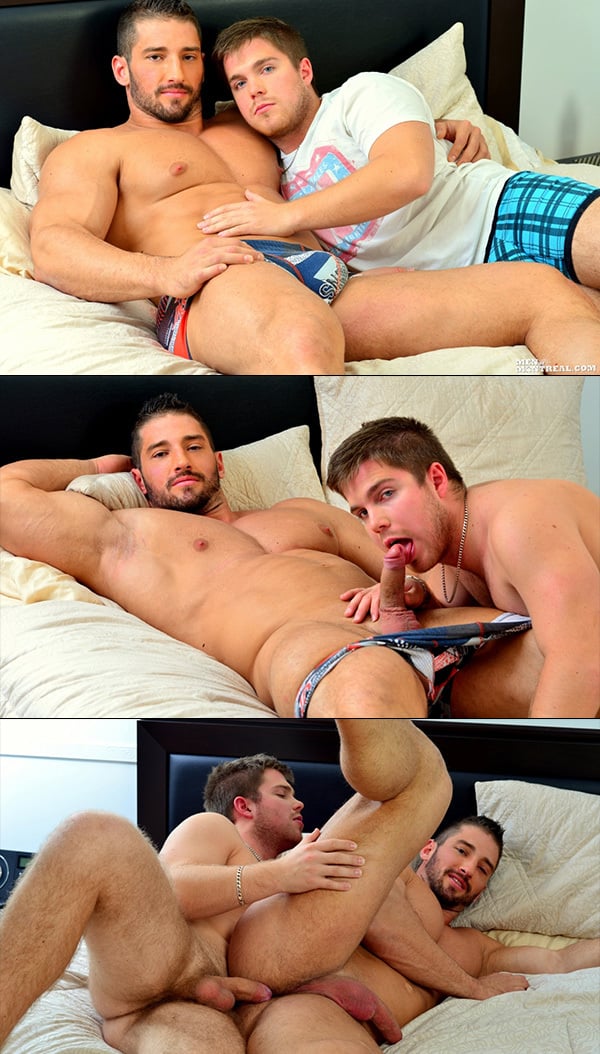 Another brand new gay porn site has just opened in the past couple of weeks and we recently finished reviewing Men of Montreal -- you'll want to check it out! These men are a pretty handsome bunch.
Marko Lebeau is a fairly new gay porn performer, he's only been filming for the past couple of years. He's a cute, furry blond guy who both tops and bottoms. He's been working all summer long filming a lot of sexy muscle men and bodybuilders from his native Montreal, and at the end of January he finally launched his brand new site.
A lot of the guys are the site also work in Montreal's gay strip clubs, so you're know they've got the bods we love seeing naked. And while these men aren't strangers to their strip-club fans, most of them haven't done much filming for the gay porn scene. If you're a fan of fresh faces, muscle, and uncut cocks, you're going to want to check out this sizzling new site - Men of Montreal is going to take off like wild fire!