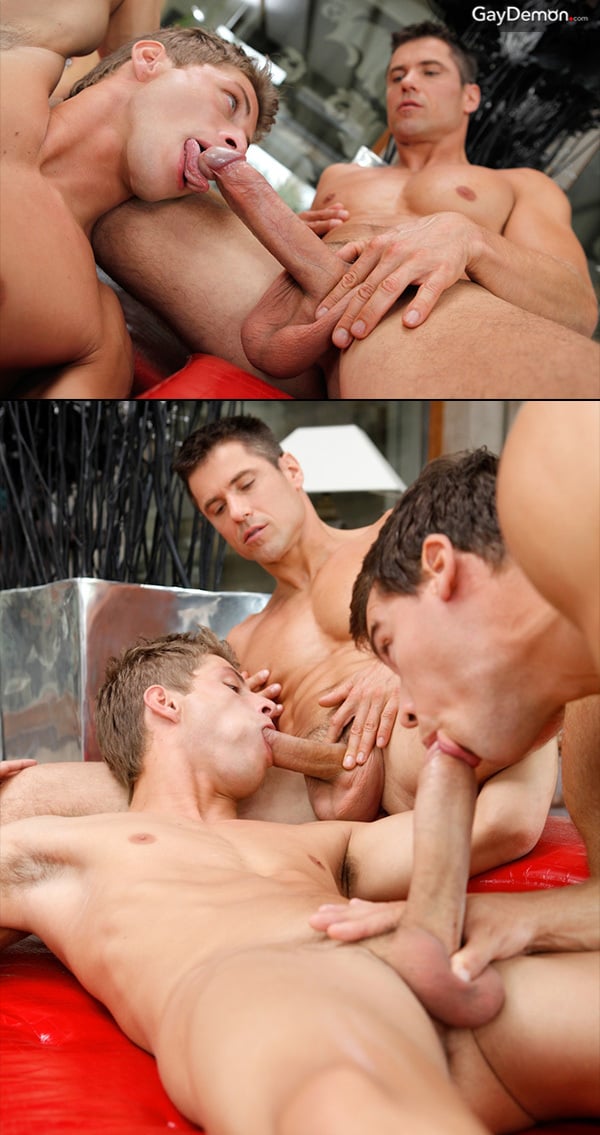 It's no secret that Lukas Ridgeston has returned to Bel Ami Online, the Web's has been buzzing with the news for weeks. The handsome stud was one of the studio's most popular models of all time. After filming with Bel Ami for over 10 years, Ridgeston called it quits. But over the past couple of weeks, Bel Ami has been rolling out the scenes from Forever Lukas. And this latest is a threeway with Lukas Ridgeston and Kris Evans topping Jack Harrer.
There's a bit of a story to this one. Forever Lukas opens with Kevin Warhol waiting to hear if he's landed a role opposite the legendary Lukas Ridgeston. When he finds out that Jack Harrer has gotten the role, Warhol seeks comfort in Gino Mosca's bed. Kris Evans does a side by side jack-off with Ridgeston, then returns for a threeway fuck with Jack Harrer servicing both of their dicks.
This is the first time that Lukas Ridgeston has been in front of the camera's in eight years, but he's still a stunning man. Still good looking and packing an awesome ripped body. A lot of gay porn performers make comebacks after retirement, and many times you wished they hadn't but Ridgeston isn't one of them. Harrer's a lucky bottom with two big dicks to take care of and watching Lukas and Kris Evans taking turns on the boy's ass is pretty hot stuff.
Six scenes are live on Bel Ami and you're not going to want to miss the event of the year. And in less than a month, Bel Ami will be launching their biggest orgy yet featuring 24 guys in one huge suck and fuck group session. So there's a lot of exciting stuff going on at Bel Ami -- they're sure closing off 2013 in a big way.