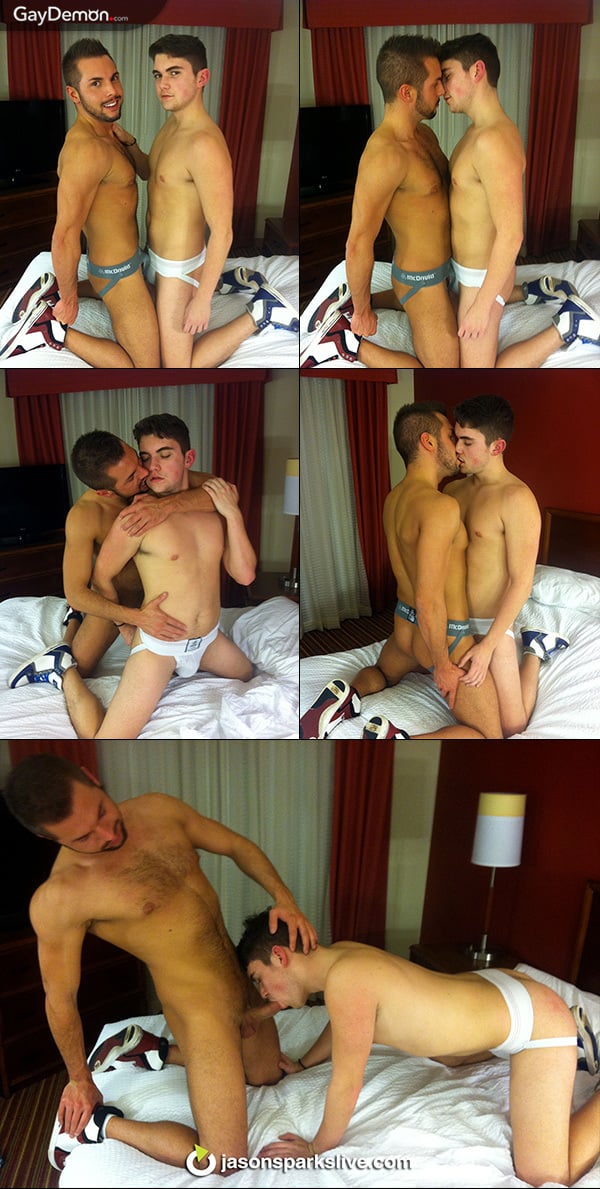 Jason Sparks has been pretty busy over the summer travelling the country hunting for new performers in their Jason Sparks Bareback Road Trip. He's also just redesigned and relaunched his site, Jason Sparks Live, and these videos featuring unknown amateur guys having been rolling out for the past few weeks.
"I travelled the country looking for the newest and best models for hot fuck sessions and filmed them before everyone else snaps them up," Sparks says about his project. A lot of Sparks' past performers have gone on to be household names in the porn world, so if you're looking for the next round of hot guys in gay porn, you'll want to check out this new series.
Zack Taylor and Dylan Morris are a couple of guys Jason Sparks got in front of his camera when he visited St. Louis, Missouri. Dylan used to play baseball at school and even got fucked once in the locker room in his high school -- isn't that a gay porn video waiting to be made? -- and sexy bearded top boy Zach gives this horny bottom exactly what he wants ... a hard raw cock up his ass.
There are already a dozen videos on Jason Sparks Live from this bareback road trip featuring horny gay porn hopefuls from Dallas, Houston, New Orleans, Baltimore, and Minneapolis; but Sparks didn't just hit the big cities, you'll find small-town guys from places like Richmond, Columbia, Key West, and Milwaukee.