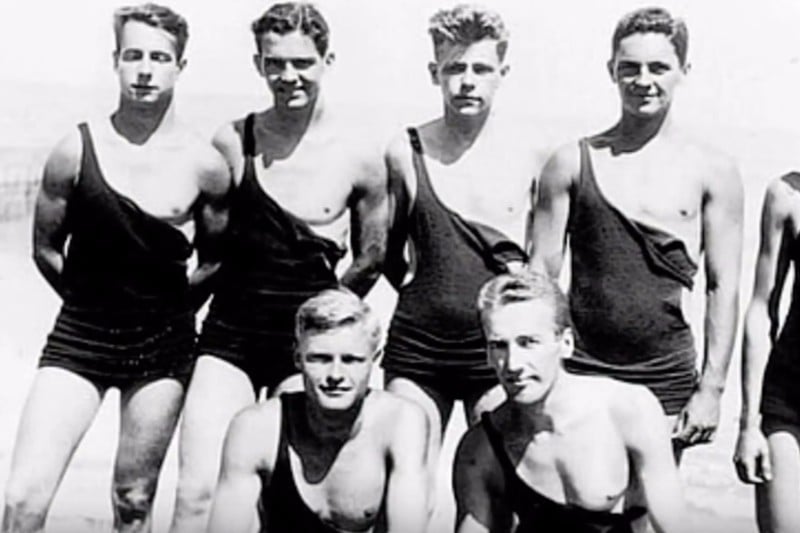 And the guys in them. Because otherwise it would be like a clothing exhibit at a fashion museum. And what good is that if you can't try the stuff on and jack off? Like you can at Neiman Marcus.
I am not confused by the changing fashions. I am confused by the inexplicable use of songs from Grease. That music would much better pair with scenes of natural disasters. As soon as I think of John Travolta, my mind goes right to floods, forest fires, landslides, plastic surgery, toupees, beards (the hide you're gay kind), and just general negativity. Sorry not sorry, John.
Though you did look good in underwear in Saturday Night Fever. Genuinely.
Back to these swimsuits, perhaps I should visit a beach so I could partake. Though considering the rising sea levels, I'll just stay right here and the beach (and all the washed up hypodermic needles) will come to me.
Wow, I'm a bundle of joy right now! Or not. Which is probably why I'm drawn to the silliness of whoever assembled this thing. And I"m expecting that all the different people managing the photo development joints for all these shots may have made an extra print or two for themselves along the way.
For purely educational purposes. No other reason to have a swimsuit shot of a guy in 1947 of course.