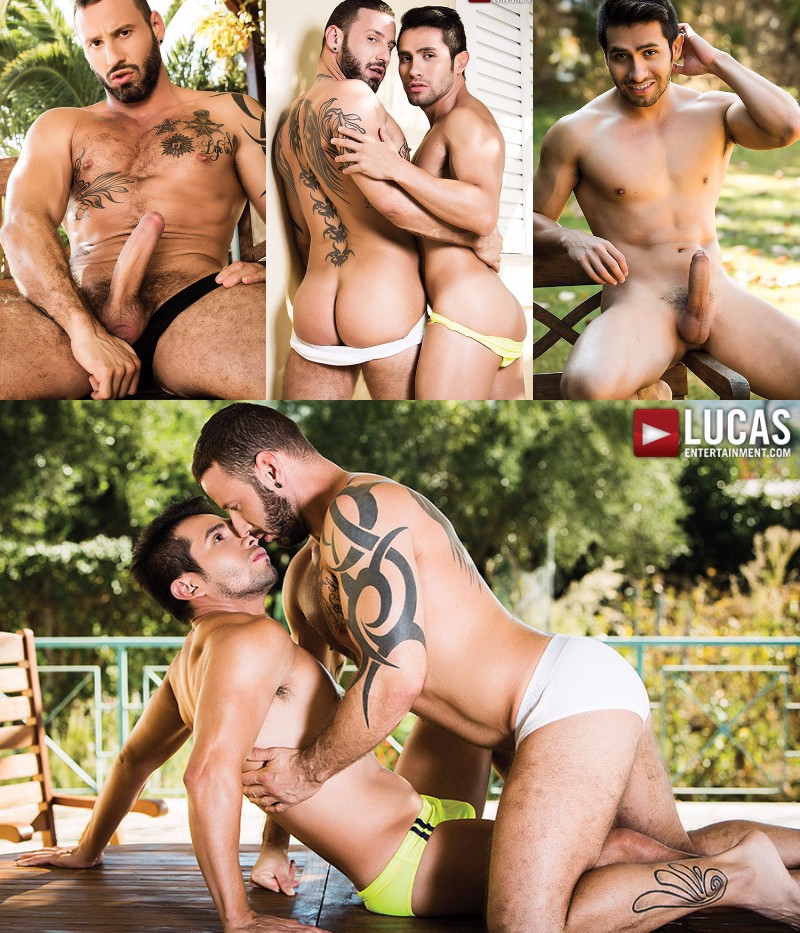 Watch Both of Antonio Miracle's Scenes at Lucas Entertainment
Spanish hunk Antonio Miracle appears in his second scene at Lucas Entertainment. His first was a versatile flip-fuck with Sergyo, and now Miracle is switch hitting with Derek Allen in another outdoor session.
Antonio Miracle is a big, beefy hunk who I love watching fuck a hot piece of ass. He's got a sexy and strong body, he's muscular, and he knows how to drive a bottom crazy with his thick, uncut cock. It doesn't hurt that it's nearly nine inches long either, well actually, it would hurt, but you know what I mean. But Miracle has a great ass, too, and it'd be a shame if he never got it plowed, wouldn't it?
This is Miracle's second scene for Lucas Entertainment and while he fucks the daylights out of Derek Allen, he also bottoms for the cute Mexican, too. And Allen is a full three inches shorter and 35 pounds lighter than Miracle. I always love watching a smaller guy dominate a bigger hunk's ass, so this scene gets me revving pretty hard. And the men are fucking on a table underneath a canopy of vines and every once in a while the sun peeks through glistens across their bodies. It's très sexy.
See more at Lucas Entertainment