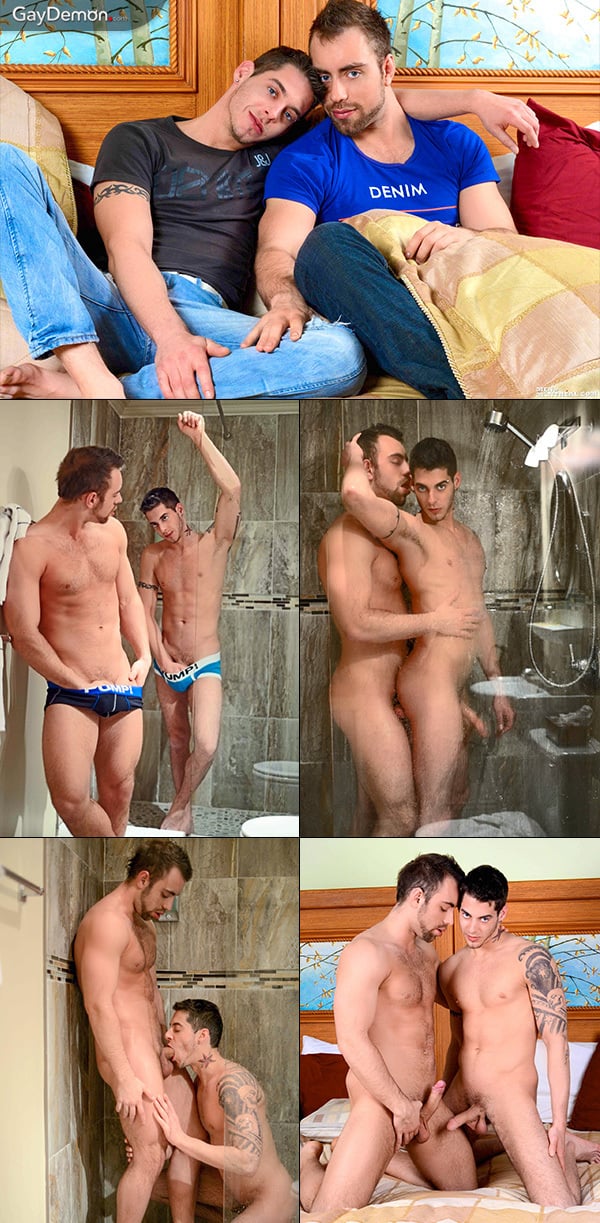 It's no secret that Men of Montreal is one of my favorite sites right now, I've featured them a lot here on Gay Demon's blog and I even wrote the site review. The men over on this site are fucking hot and most of them are sporting uncut cocks, which drives me nuts. This latest scene is called Fucking Ben's Hungry Hole and it features Alec Leduc and Ben Rose.
Alec Leduc is still working up the courage to do a bottom scene, and although he's played a bit with a dildo, he still hasn't gone all the way yet, but I think it will happen. Ben Rose, on the other hand, is becoming quite the bottom and when Leduc starts drilling his ass, you can see how much Rose enjoys getting fucked.
The guys start off with some kissing and trading blowjobs, and while Alec Leduc didn't have a lot of experience with guys, he's shown that he's learned a thing or two about sucking dick since he began filming for Men of Montreal. He swallows Ben's dick balls deep and doesn't choke, gag, or sputter. And drilling Ben Rose on his back, Alec is quite impressive with the massive load of cum he fucked out the bottom. All he could say was, "Wow!"