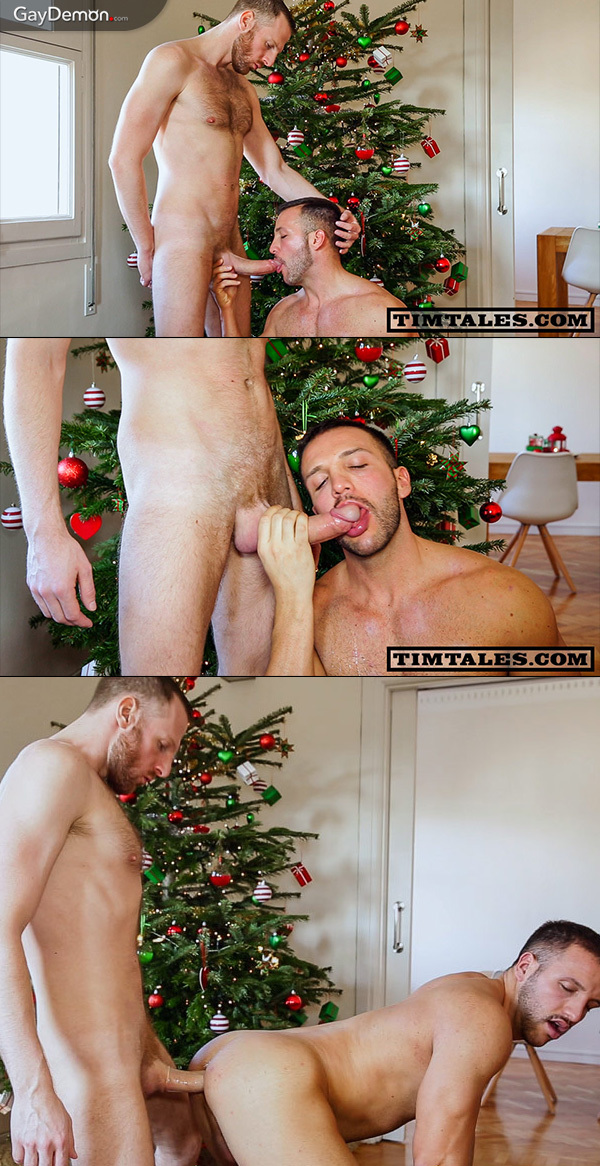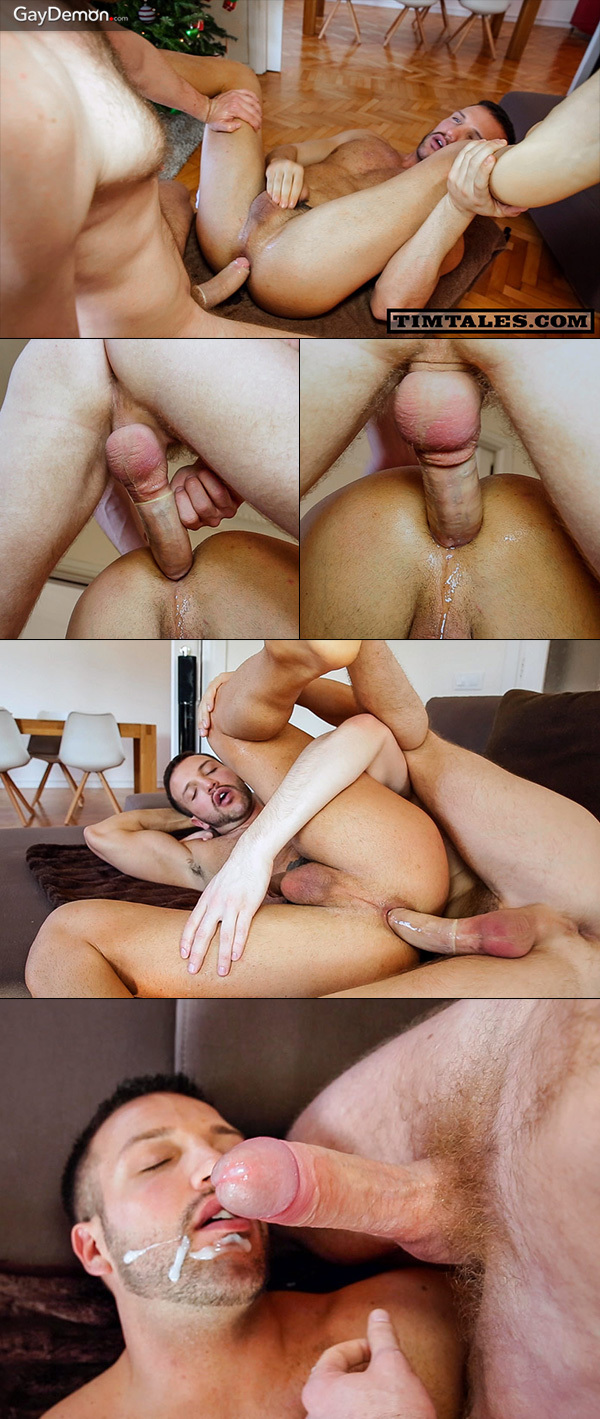 I can't imagine anything I'd rather find under my Christmas tree than Tim Kruger's big, fat, 10-inch cock. And this week over at Tim Tales, Spanish hunk Donato Reyes is getting his Christmas present.
Kruger has a knack for finding power bottoms who love and can take a huge dick. A lot of bottoms whimper and complain and yell their heads off when getting drilled by a very well-hung top. But there have been quite a few bottoms on the site lately who scarcely grunt when Kruger drives his 10 inches balls deep.
Donato Reyes is the latest. And I thoroughly enjoyed watching his ass swallow Kruger's huge foreskin cock. Down on all fours with his ass in the air, Donato is in heaven with Kruger squat fucking his ass with long, deep thrusts. And later, while lying on his back, he can't take his eyes off Kruger while the sexy top pumps his ass hard. And as always, Tim likes to reward his bottoms for a good fuck by feeding them a thick load of his spunk and this Spaniard opens wide and gulps it all down.