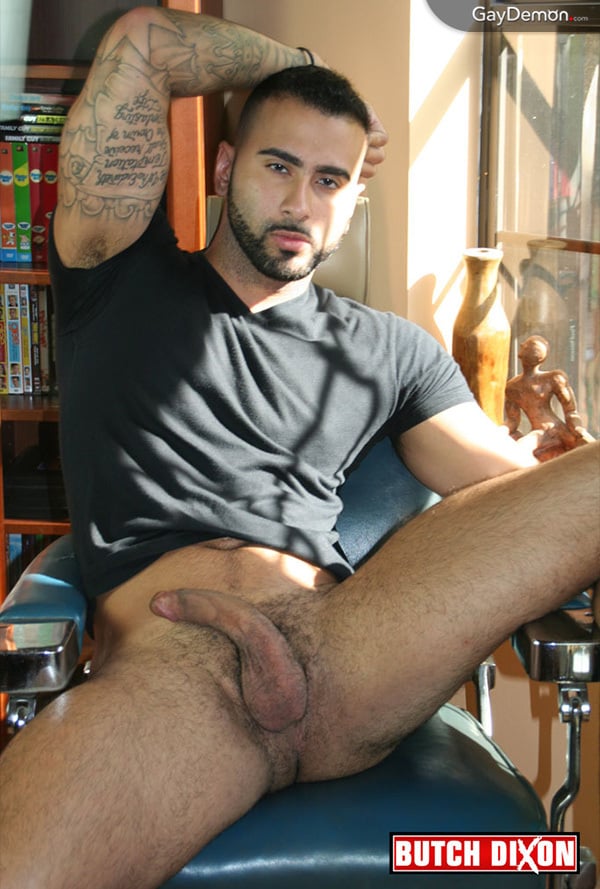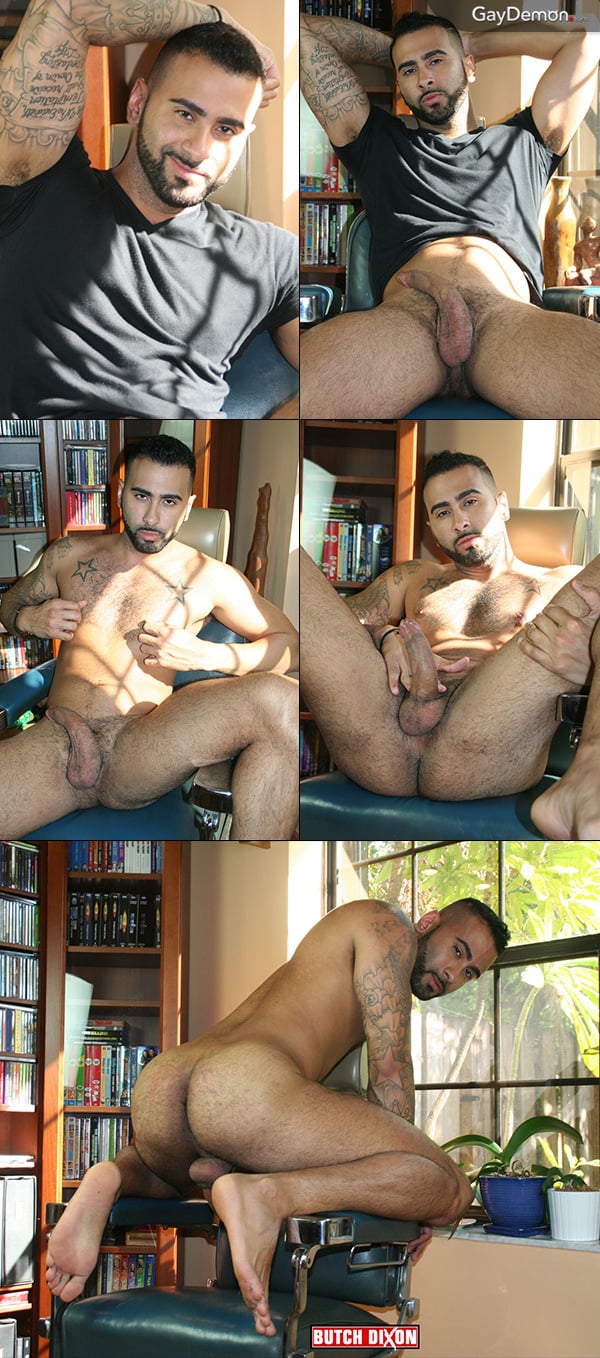 Rikk York is just starting to show up in gay porn around the web, I saw him recently in a hot duo, but in this scene from Butch Dixon he's doing a solo with an interview so we get to know more about him.
Rikk York is from Puerto Rico, but lives in south Florida and he's 27 years old. He's wearing a sexy beard and has been getting into tattooing quite heavily. He's got two stars on his furry chest and his right arm is sleeved with an intricate design of ink. But the thing I love the most about this sexy hunk is his beefy furry ass. Man, it's a beautiful butt. He's got a sexy deep voice and a very cute smile.
One of the reasons York got into porn was so he could start exploring his leather side. He loves the smell, feel, and look of leather and he's really looking forward to starting that journey. This Puerto Rican stud sits back in a barber's chair and jacks his curved dick and when he cums, his cock explodes with sticky ropes of cum.