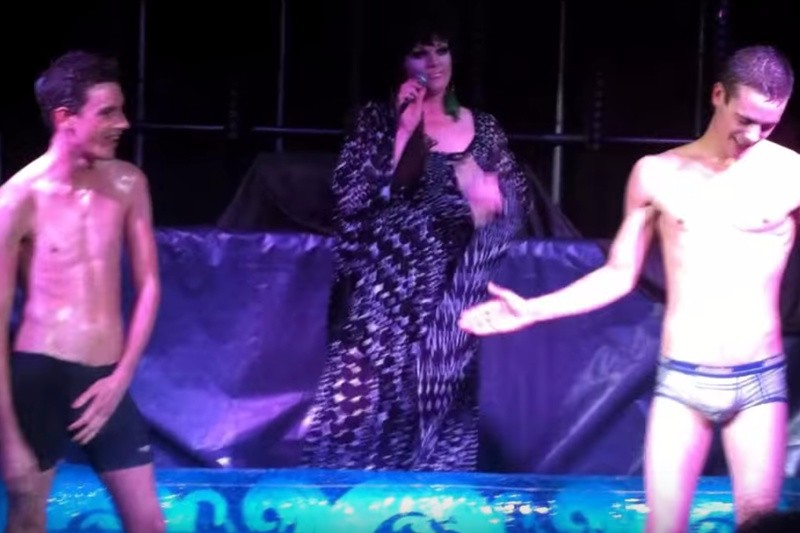 Because it says it's mud wrestling but looks more like lube wrestling to me. Twink lube wrestling. Because I can't legally post video from the Rio Olympics Male Lube Wrestling competition, I'm going with the next best thing.
Or considering how politically and ethically messed up the Olympics have become, this is better than that. It's a drag queen calling the blow by blow, the raw power of sport. Not some stupid video piece designed to make us feel something.
No faux heartstring tugging here. Just guys in underwear getting into being guys in underwear rolling around in underwear while people watch.
So the lunch shift at Burger King, if the Burger King is in San Francisco. In which case it would be Tofu King, thankfully.
I must apologize to the foot fetishists out there that this video doesn't have different, foot-friendly angles. Life is unfair.
Now enjoy.