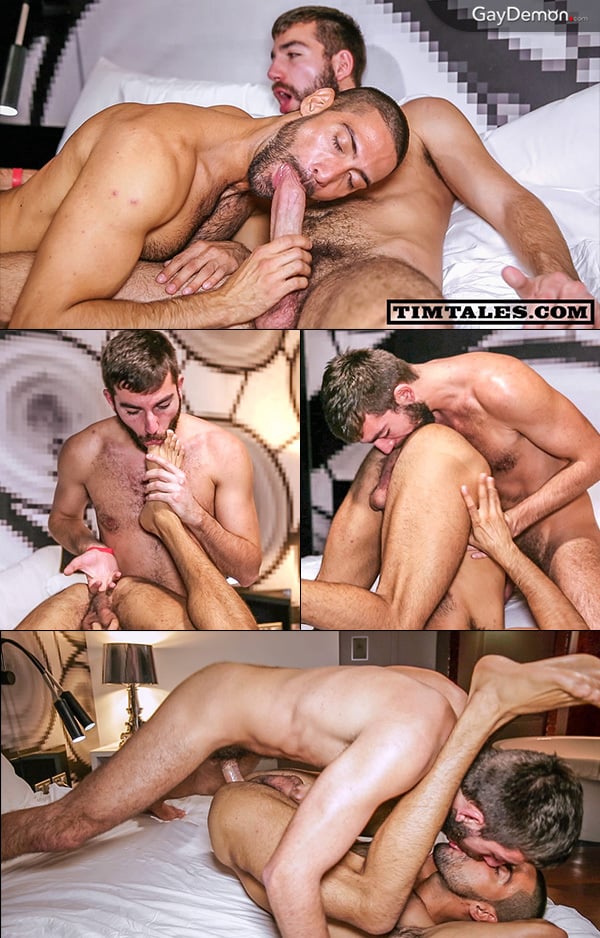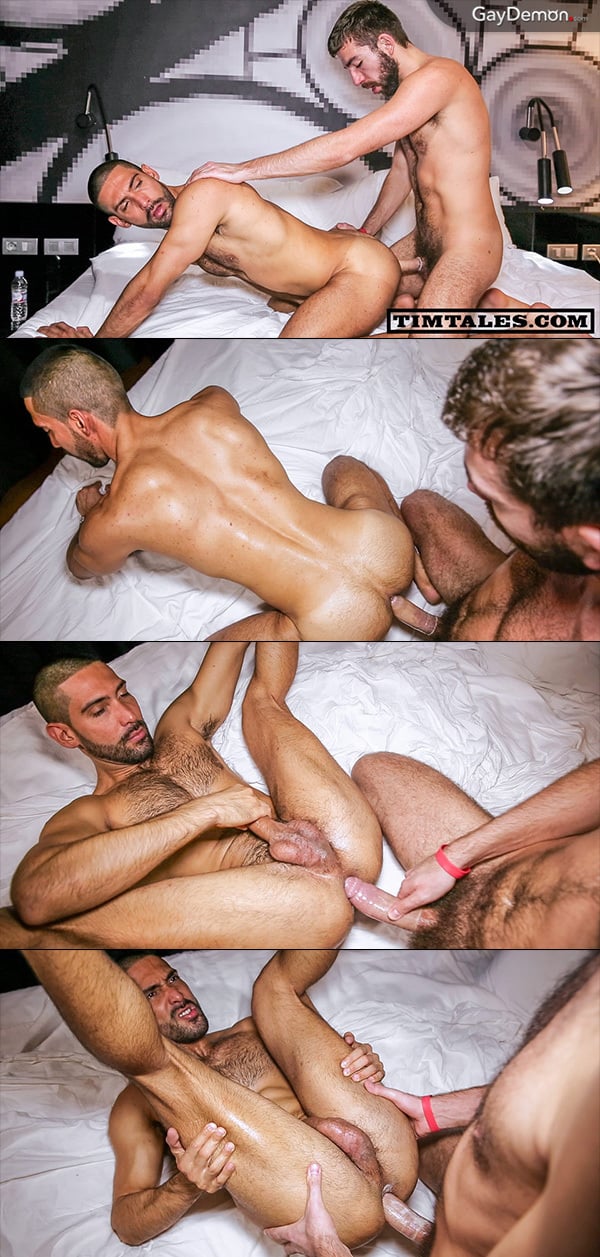 Damian Boss is a sexy furry top who started filming with Tim Tales a couple of months ago. He did two videos and seems to be working his way through the stable of horny bottoms over there. It was only a matter of time before Boss got a crack at Alejandro Dumas, who has filmed five times with the site.
Boss has a huge cock and it'd normally be a good challenge for your average cocksucker, but Spanish bottom Alejandro has already proved he can handle Tim Kruger's 10-inch monster meat. He swallows Damian's big dick while the furry top plays with his ass, teasing it and getting it ready for the fucking he's about to give. Boss dives in with his tongue, pushing Alejandro's feet over his head and rimming his fuck hole. Then Boss shoves a couple of fingers in Alejandro's ass and sucks his toes.
I love watching Alejandro take dick up his ass because he's so fucking good at it. No matter how hard these tops drill his hole, he always makes it look like a day in the park. He's one of those rare bottoms who is completely hollow inside and can take a super hard and fast pounding by a monster cock -- and still give a "is that all you've got?" look.