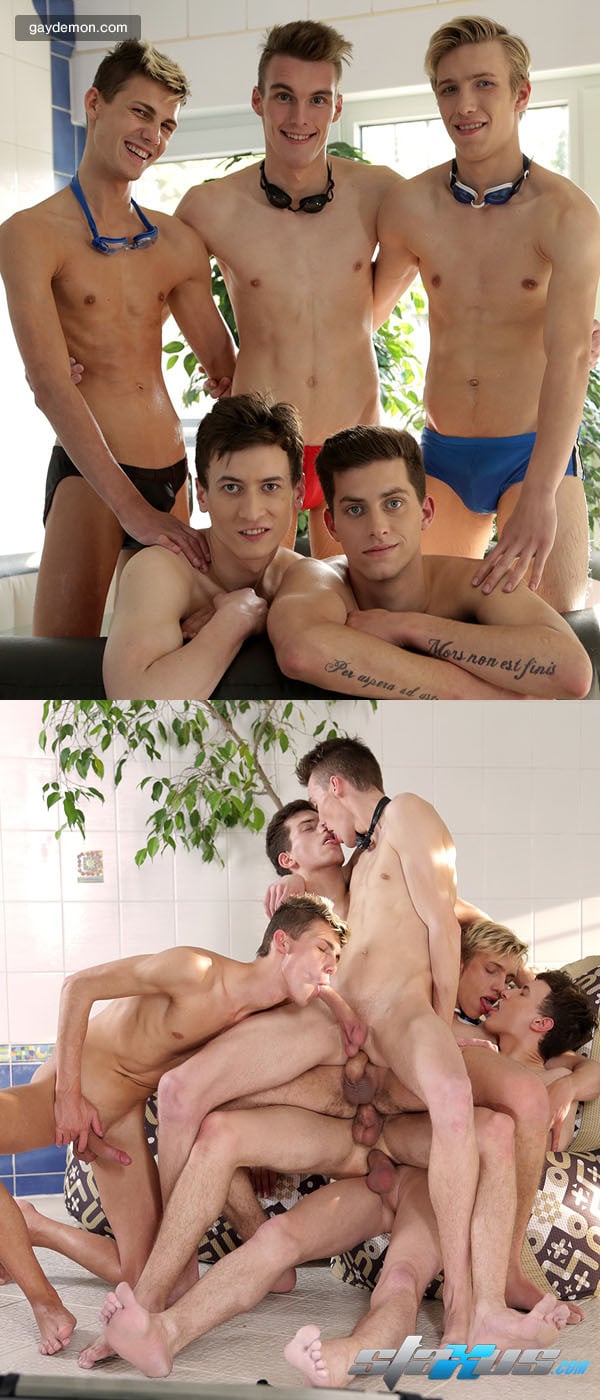 Mike James, Sven Laarson and Ryan Olsen are today joined in the Staxus Jacuzzi by Jace Reed and Brad Fitt for a full-on twink suck-and-fuck-fest, which includes an amazing five-way pile fuck!
These five horny twinks may start off in their speedos, but it sure isn't long before they are all buck-arse naked and some seriously hot oral action ensues ... quickly followed by a spit-roast. With five pairs of twink balls, all full of cum, you'd think this would enough to get them all off, but they are a versatile group who go on to perform an amazing five-way bareback pile fuck which just has to be seen to be believed! Things only end after an awesome circle jerk finale in which all the lads spurt their cum loads like geysers ... there's jizz just about everywhere!
And as Staxus themselves say ... if this scene doesn't get you reaching for your zipper and tugging on your dick ... then perhaps you need to find an alternate pastime, like knitting, or walking the dog!