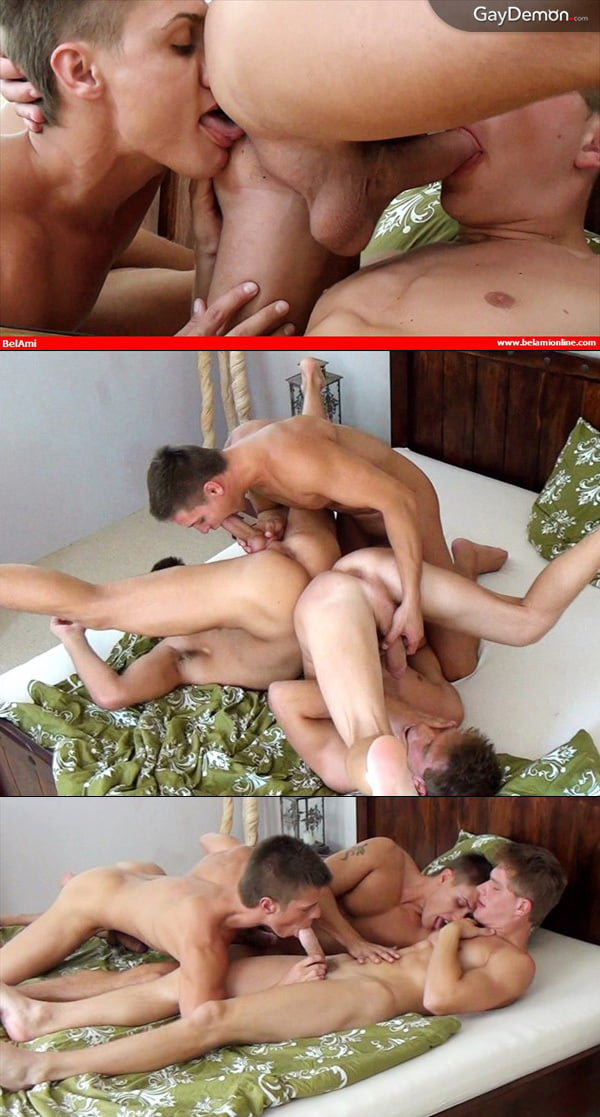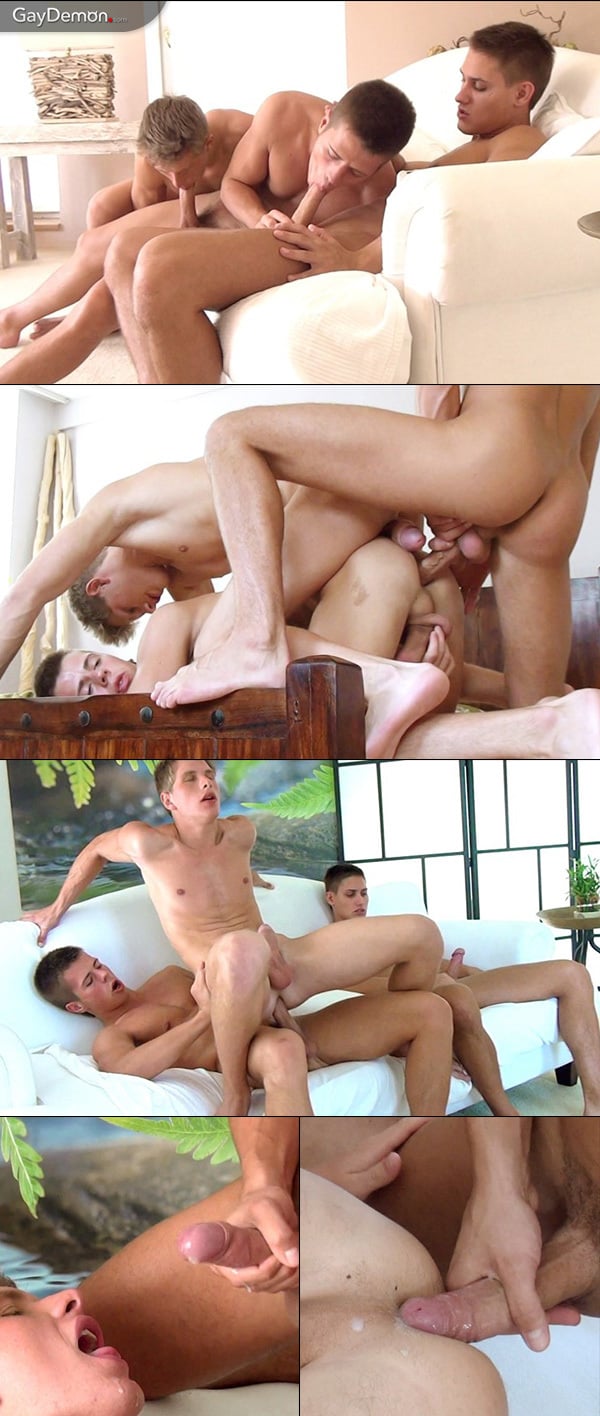 Roger Lambert, Vadim Farrell & Phillipe Gaudin are out and about and they end up jumping in a fountain and horsing around. Returning home soaking wet, they strip out of their clothes and start a fresh round of play in this two-part, bareback sex video from Bel Ami Online.
In the first part, Vadim shows what a skilled top he is by tag-team fucking Roger & Phillipe. With Phillipe Gaudin down on all fours at the edge of the bed, and with Roger Lambert on top of him, Vadim plunging his raw hard-on in one hole, then inside the other. The boys get really horny waiting their turn and listening to each other grunting and groaning while Vadim fucks their hungry holes.
In the second part, Vadim and Phillipe take turns fucking Roger Lambert's ass. I get so horny watching Roger's big meaty uncut dick flopping around while he rides one cock, then the other. All totalled, these Euro studs shoot six loads of cum in this 2-part, bareback threeway.