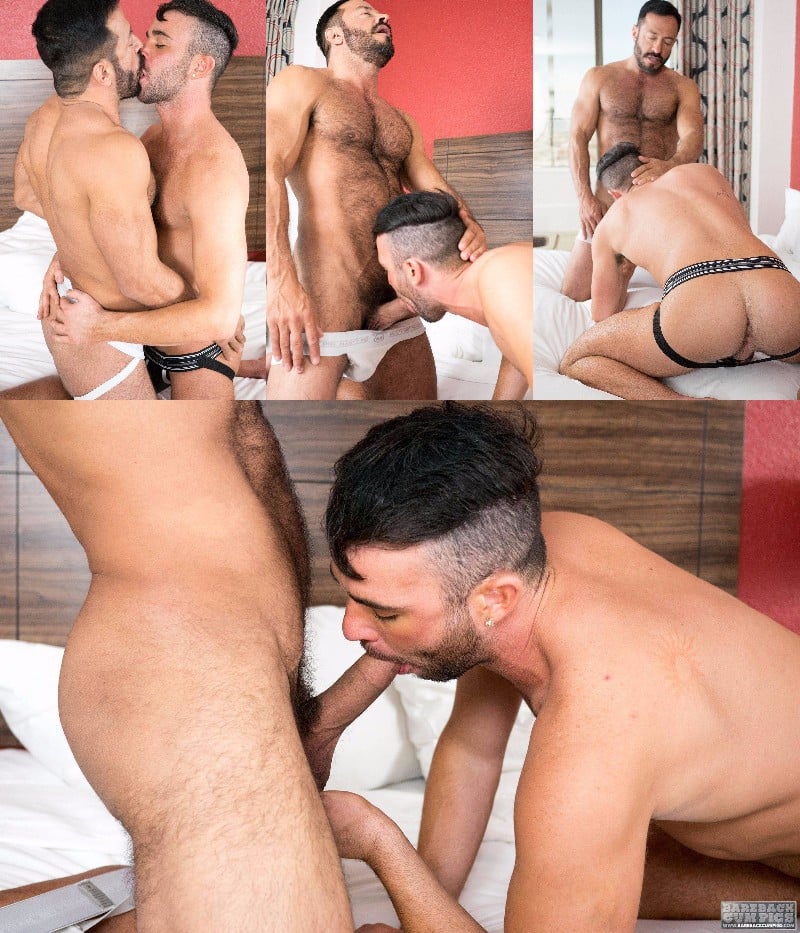 Get a 1-Day Trial for $1.95 - Check Out Bareback Cum Pigs
Bareback Cum Pigs is a brand new site that just launched late last week and they've got some sexy fuckers in their videos. Alex Mason and Vinnie Stefano are making out in this hotel room, then while getting his ass boned, Alex sees Ray Diesel and his niner walk into the room.
As I mentioned, Bareback Cum Pigs is a new site that will be bringing us a new horny video every week. And while the site's initial offering of 31 videos is meager, members get access to over 1,600 videos from nine bonus sites, and most of them are bareback. So there's a lot here to take in.
This scene with Vinnie Stefano, Alex Mason, and Ray Diesel is pretty representative of the kind of men you'll find on the site. Lots of well-known hunks from Pornland, mature men like Vinnie, hairy guys with face scruff, and plenty of big dicks like Ray Diesel's. In fact, Diesel appears in several scenes on the site. And this threeway went on for so long that the site split it into two parts! And one last note: the producers have an amazing high-quality camera, I couldn't believe how crisp the picture quality was, which was a real treat when it came time for those cock-in-hole close-ups. This one's going to be hot!