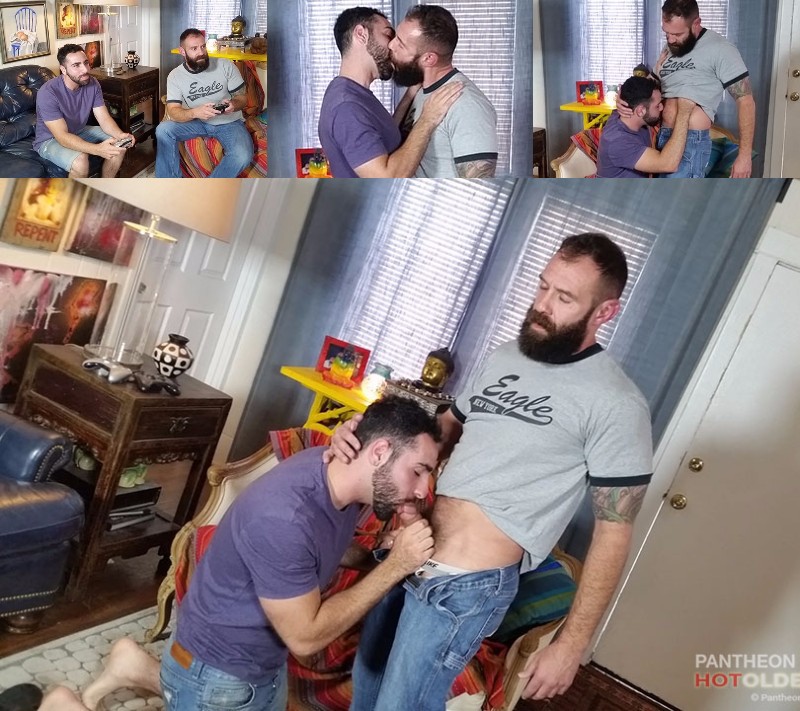 "If I win this, you have to suck my dick, boy," says George Glass, clicking away on his game controller. His furry buddy, Anthony Naxos, is sitting on the couch across from him and says, "Why don't I just suck your dick now?" If you like beards and very furry, you'll want to get in here.
Gosh, I don't know who I like more. George Glass is a 42-year-old bearded daddy and he's been on Hot Older Male a couple of times before. And he's usually a bottom -- he's gotten his ass fucked in two videos.
Naxos is 23 years old, an Italian pup who loves getting his very furry hole plugged. He's got a beautiful hairy body and a thick, eight-inch cock. He sits back and enjoys Glass deep throating his meat, then he kneels on the chair and offers his hairy butt to the sexy daddy. And Glass eagerly stuffs it.