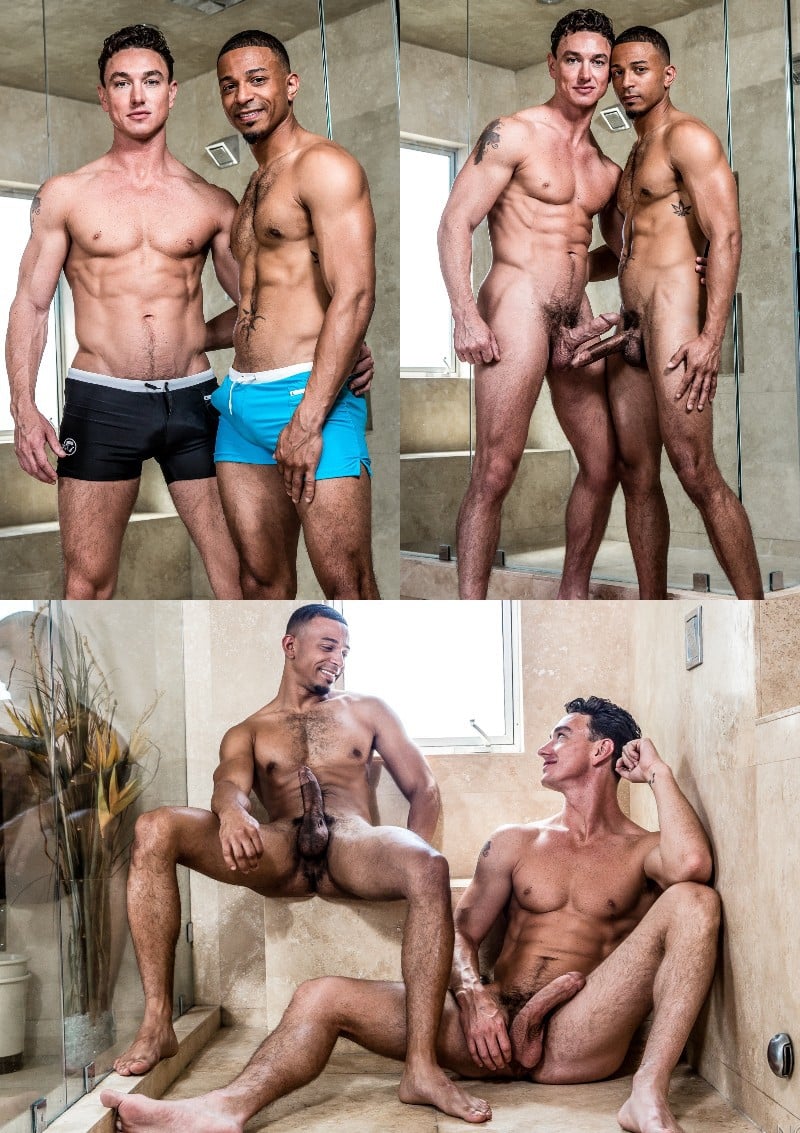 Save 33% Off a Membership at Noir Male - Click Here
In The Morning After, Cade Maddox and Zario Travezz play room mates. They both scored last night, and by the sounds coming from Zario's room, he's still at it. When Cade cracks the door to take a peek, he sees that his roomie is flying solo, jerking off with a dildo up his ass. "My bad, man, I thought you were in here with the chick from the bar." Zario says she was a talker so it was a frustrating night: "This dildo's not doing it for me, why don't you give me your dick instead?"
Noir Male is a hot new site offering sexy interracial fuck scenes. They opened at the end of August and they update with a new scene every Wednesday. They currently have 27 videos with a crew of sexy men like Jacen Zhu, Trey Donovan, Remy Cruze, Trent King, Marquee D'Angelo, DeAngelo Jackson, Jason Dario, Pheonix Fellington, Ray Diesel, Max Konnor, Timarrie Baker, Noah Donovan, and Aaron Reese.