Spotlight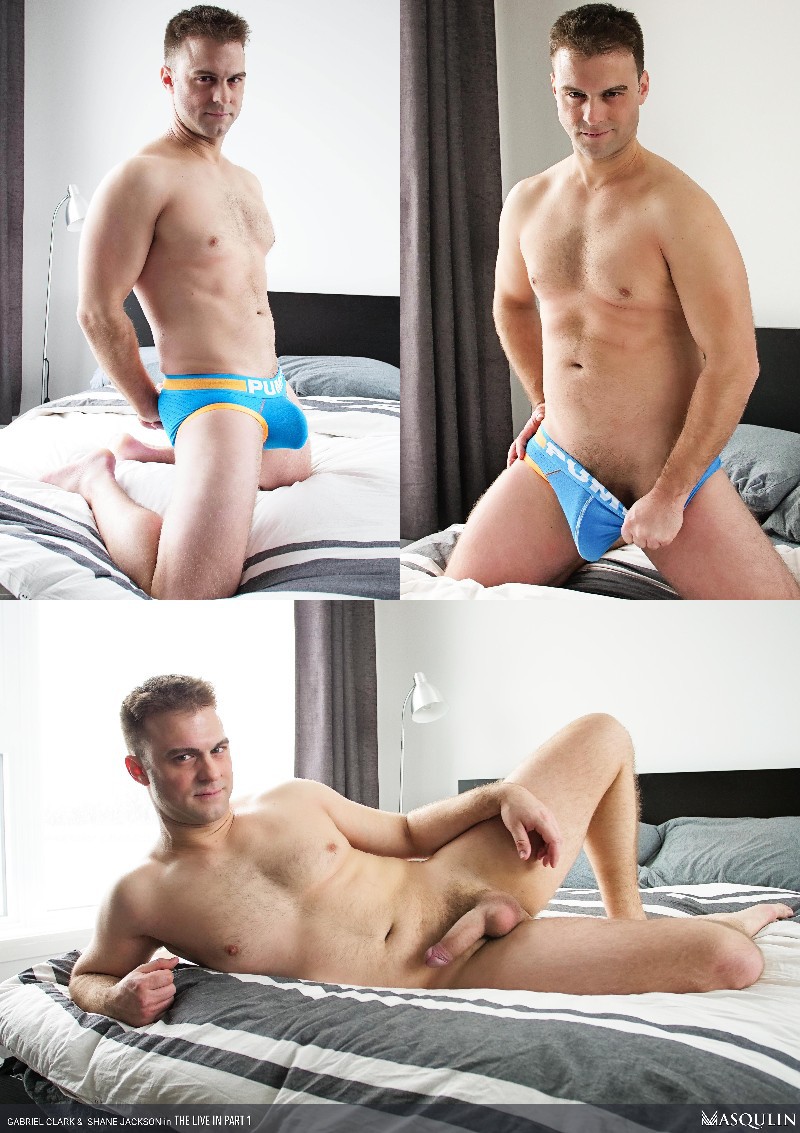 Great news for Gabriel Clark fans. After more than two years away from filming, the bisexual porn star has returned to Pornland. His comeback scene debuts on new porn site Masqulin today; it's called The Live-In and features Manuel Skye playing Gabriel's husband and Shane Jackson as a surprise live-in tenant.
Married couple Manuel and Gabriel are excited to move into their new home. They purchased it from a lovely gay couple who neglected to tell the new buyers that the house comes with a live-in tenant. And Jackson pays his rent in both traditional and non-traditional ways.
Watch Gabriel Clark's First Porn Video in 2+ Years - Save 25% Opening Special!