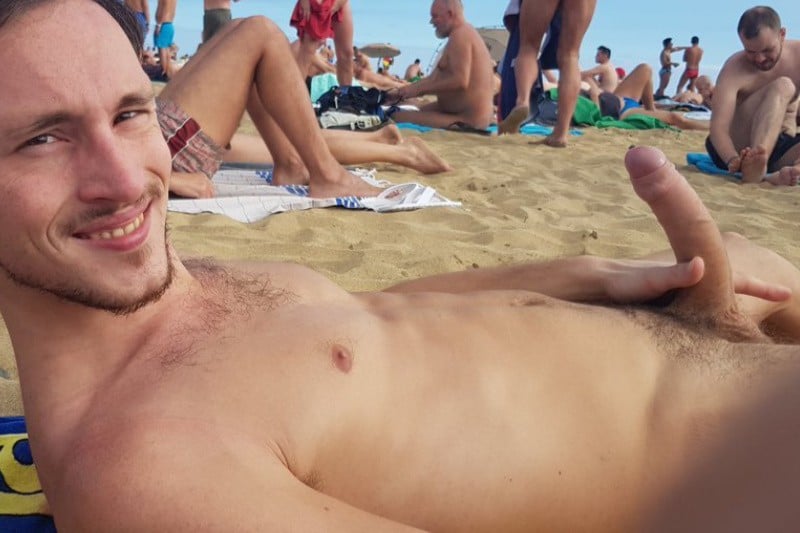 If you're going to expose yourself, show up to the party with plenty to offer. Conveniently, the party is wherever you happen to be naked at the time. A clothing-optional beach is an obvious choice, but it becomes more of a party with a throbbing erection.
So much for nudism and sex supposedly not going together. Or at least that's what certain respectable nudist camps say. I suppose, unfortunately, that's true for some.
The DJ is spinning while hard. He's both the visual and auditory party. Full package there. Very full package. Maybe later he'll spin on something or someone else.