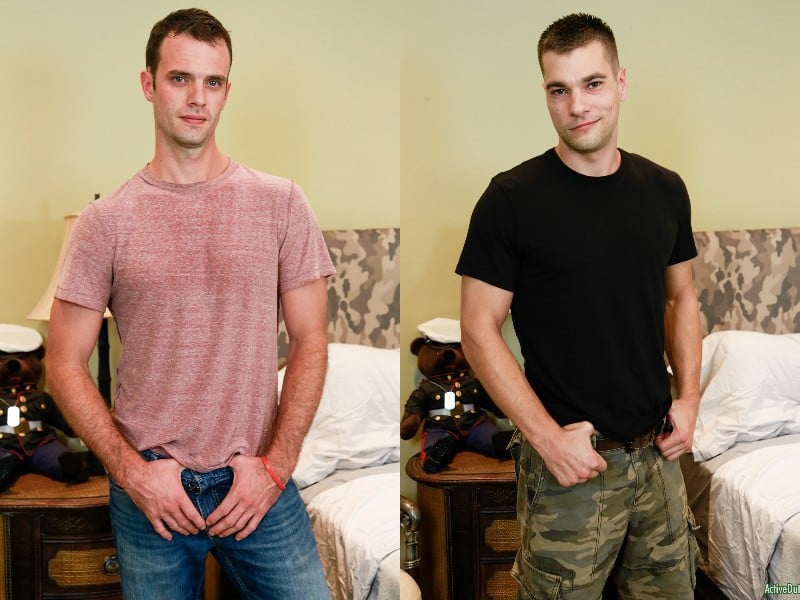 HOLIDAY SALE: JOIN FOR 30 DAYS & WATCH THESE GUYS FUCK -- ONLY $9.95!
I love pictures of guys 69 sucking. I think it's one of the most erotic poses I see in porn -- two guys pleasure each other at the same time. Yet I don't see a lot of pics of guys 69ing, and maybe that's because the guys need to be a bit acrobatic so that we can see both their faces and cocks, otherwise it's just a picture of one guy lying on top of another.
Princeton Price and Ian Rush have this position down pat. Once they're done swapping head, Princeton fucks Ian doggy style and on his back.
When they get down to fucking, Ian says that he doesn't know how long he can take Princeton's thick cock. But Princeton doesn't seem to care and continues thrusting into Ian's tight ass. Princeton moves Ian into a couple of different positions to see if any of them make it easier for Ian, but the bottom finally calls it quits. They jerk off together with Princeton blowing his wad all over Ian's chest.
Ian Rush has only been in one other video at Active Duty, he was the caboose in a threeway train fuck with Richard Buldger in the middle and Billie Starz on the bottom. Princeton has fucked his way through 26 videos for the site.