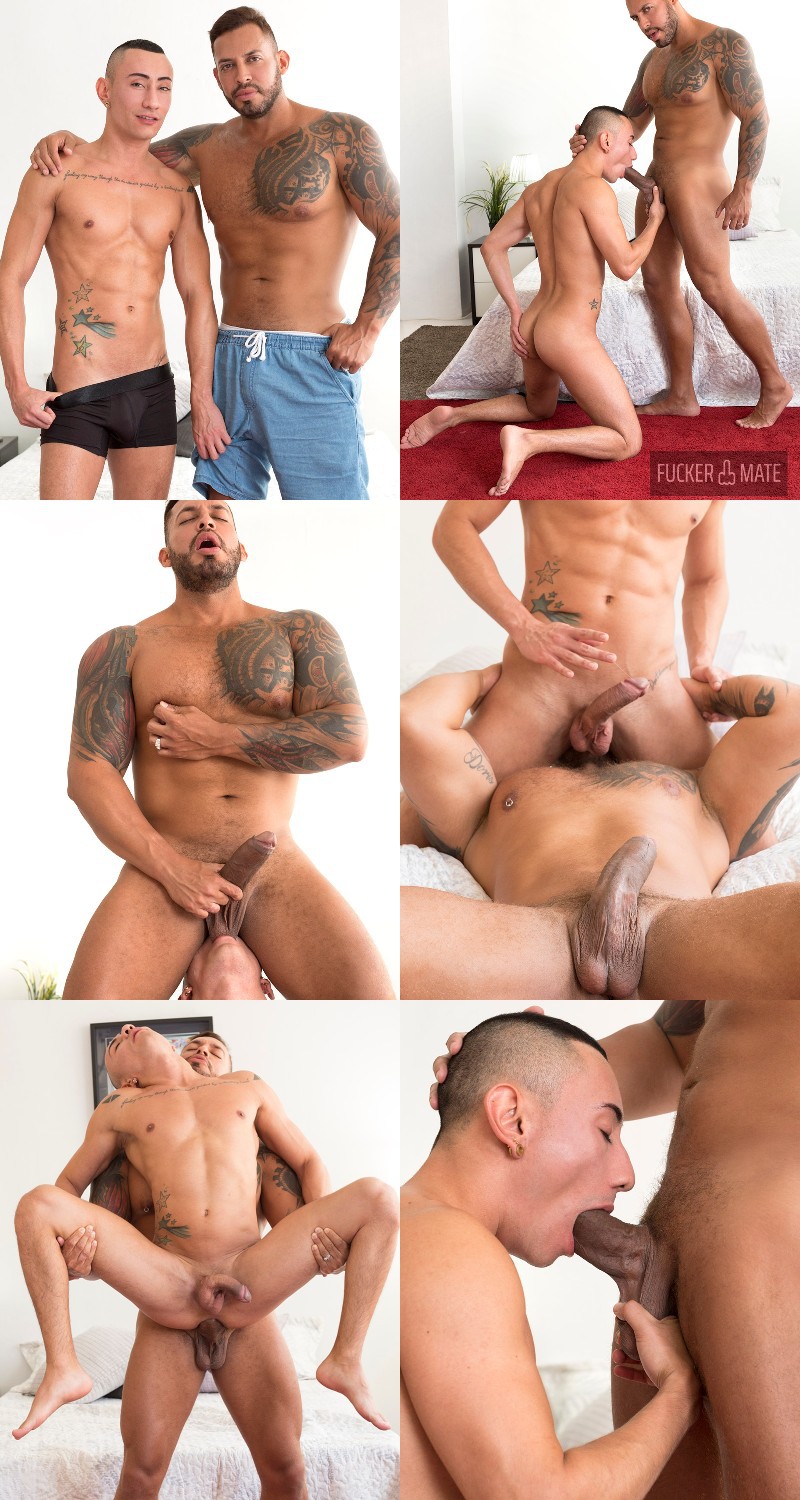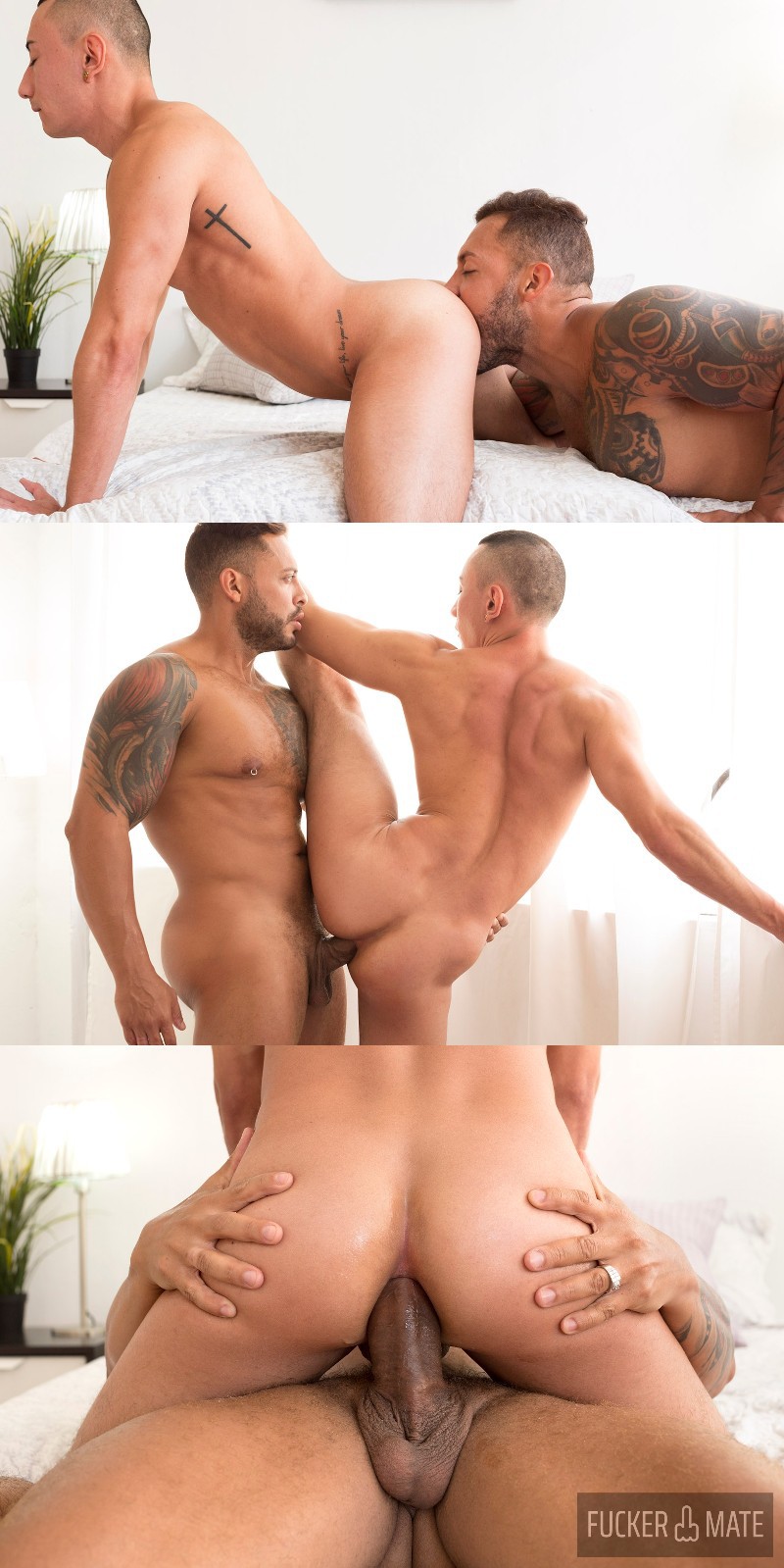 Watch Sexy Spanish Men Sucking & Fucking - Click Here
If you're shooting a scene called Dominate My Hole, you want to hire Viktor Rom as your top. The hunk is a ruthless fucker with never-ending pounding power. Olyver Vega is a hot bottom from Colombia and he's making his second appearance on Spanish porn site Fuckermate. And does Rom dominate Vega's hole? He sure does. Vega has to bite the pillow just to get through it. And if you like dirty talk in Spanish, you'll love this scene!
A month ago, Olyver Vega debuted in his first Fuckermate scene called Take It In the Woods where he got fucked by Koldo Goran's monster cock. Viktor Rom is no stranger to Fuckermate, he's appeared in 25 videos since the site opened in 2013.