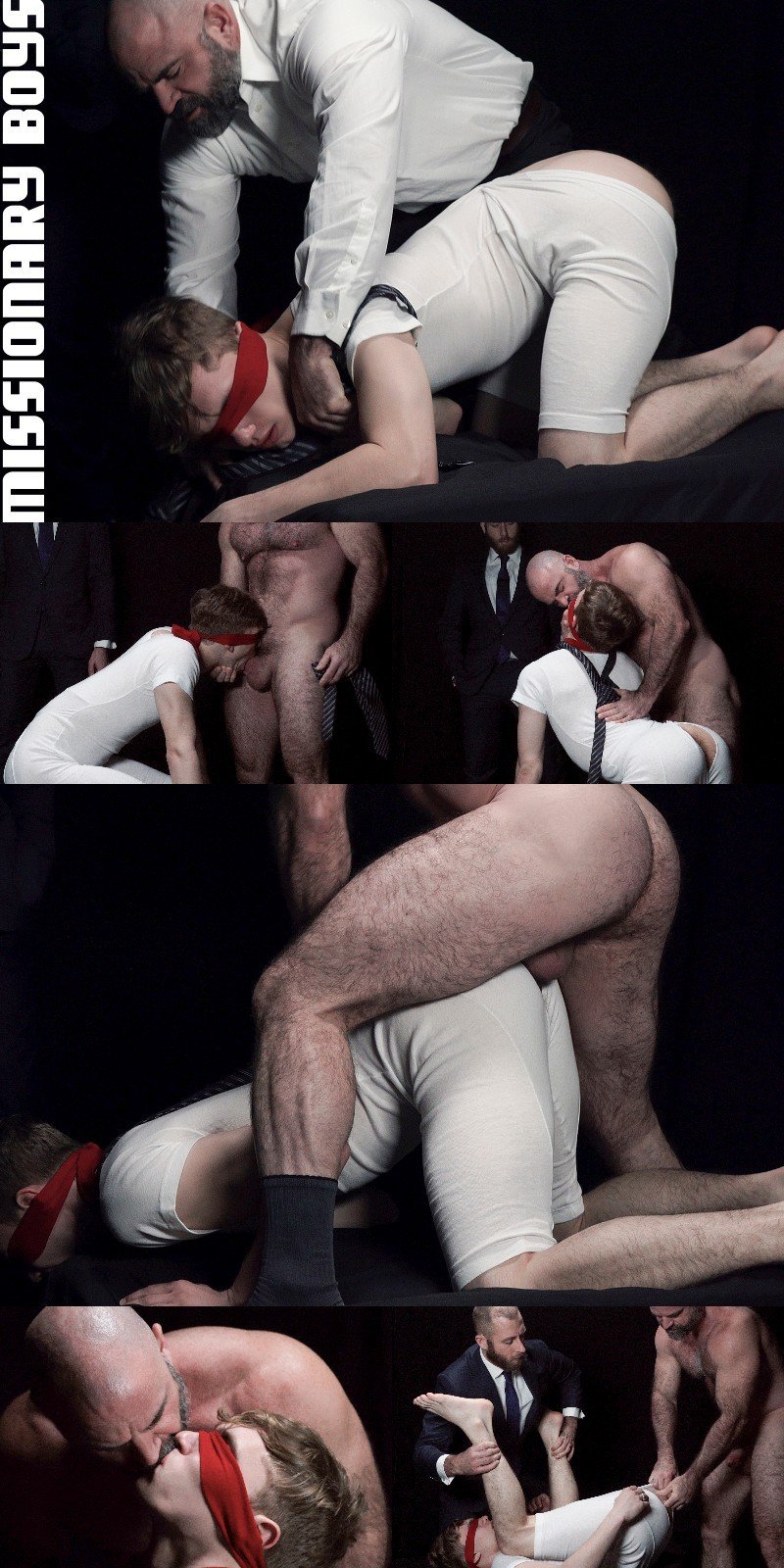 Watch All of Bishop Angus' Dozens of Videos - Save 43% Right Now!
Bishop Angus is one of the reasons I fell in love with Missionary Boys, which was called Mormon Boyz back then. He joined the site around 2013 and filmed pretty steadily for a number of years, then he moved on for a while. Last week, he returned. My cock did a handstand.
President Lewis has been heading The Order and he's grateful to have Bishop Angus back, his experience will be invaluable. Lewis shows his gratitude by gives his very own stepson to Angus. He watches nervously hoping that the Bishop will approve of his precious gift.