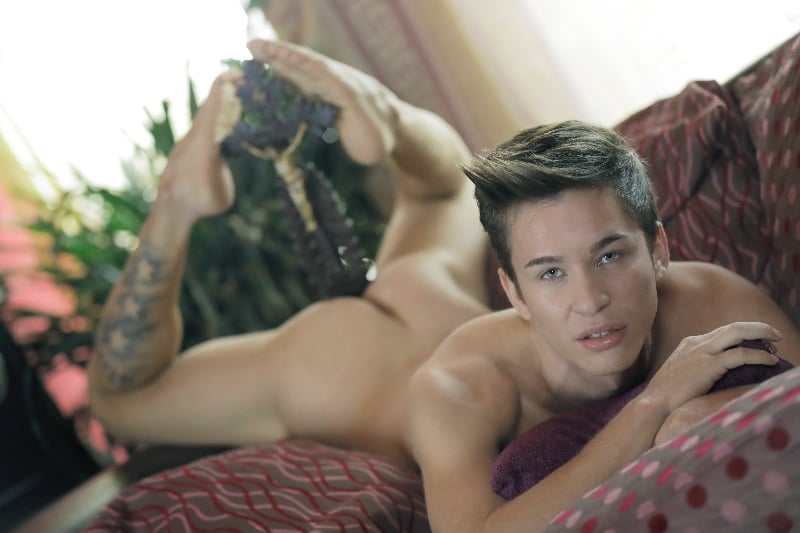 GayDemon interviews Staxus exclusive model, Angel Lopez to find out about his career in porn and a bit about his background.
Thanks for doing an interview for GayDemon. So they call you "Angel the Tongue."
You are welcome. My pleasure! Yes, hehe they do, but I don't know why …
How did you get started in porn and what made you decide to become a porn star with Staxus?
I always wanted to work in the porn Industry. I love sex and everything about porn. Also all those hot boys that you can see at Staxus so … it was my dream!
What was your first scene and who was it with? Tell us a bit about how it was for you.
My First scene was with a hot Czech model. I don't remember his name to be honest. But was a great experience! I feel very nice working with the Staxus team. They make you feel very comfortable and safe. I loved every second of that first scene.