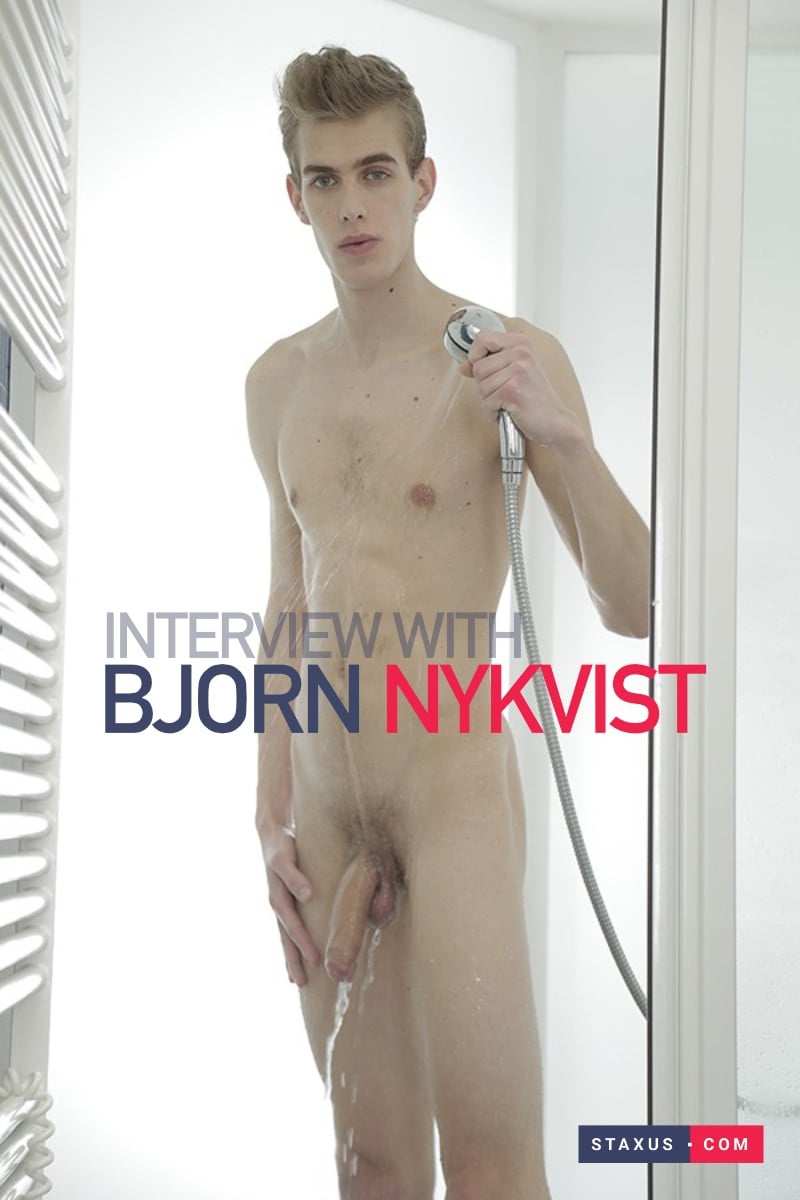 We spoke to stunning blond Staxus model, Bjorn Nykvist and discuss everything from underwear to superpowers!
Let's get straight to the nitty gritty. What's it like to be a porn star at the age of just 21?
It's great, although I actually never planned to become a porn star. I'm happy to know that so many guys out there like to watch me and what I do, but after having finished my very first shoot I was far away from thinking that I could be called a porn star some months later! I was kind of surprised, positively of course.
How did you decide to get into porn and how did you feel when you first began?
I always liked to watch porn and when I did that together with a friend of mine he told me about Staxus and their work. He encouraged me to contact them, so I took some pics of me and my dick and to my surprise they invited me for a shoot. Without my friend supporting me I don't think I would have had the courage to apply. I know that I have a big cock, but nevertheless I am also insecure sometimes about myself. But I guess that's normal for every man out there. When I arrived at the set for the very first time, Staxus really took care of me and made me feel good every moment.