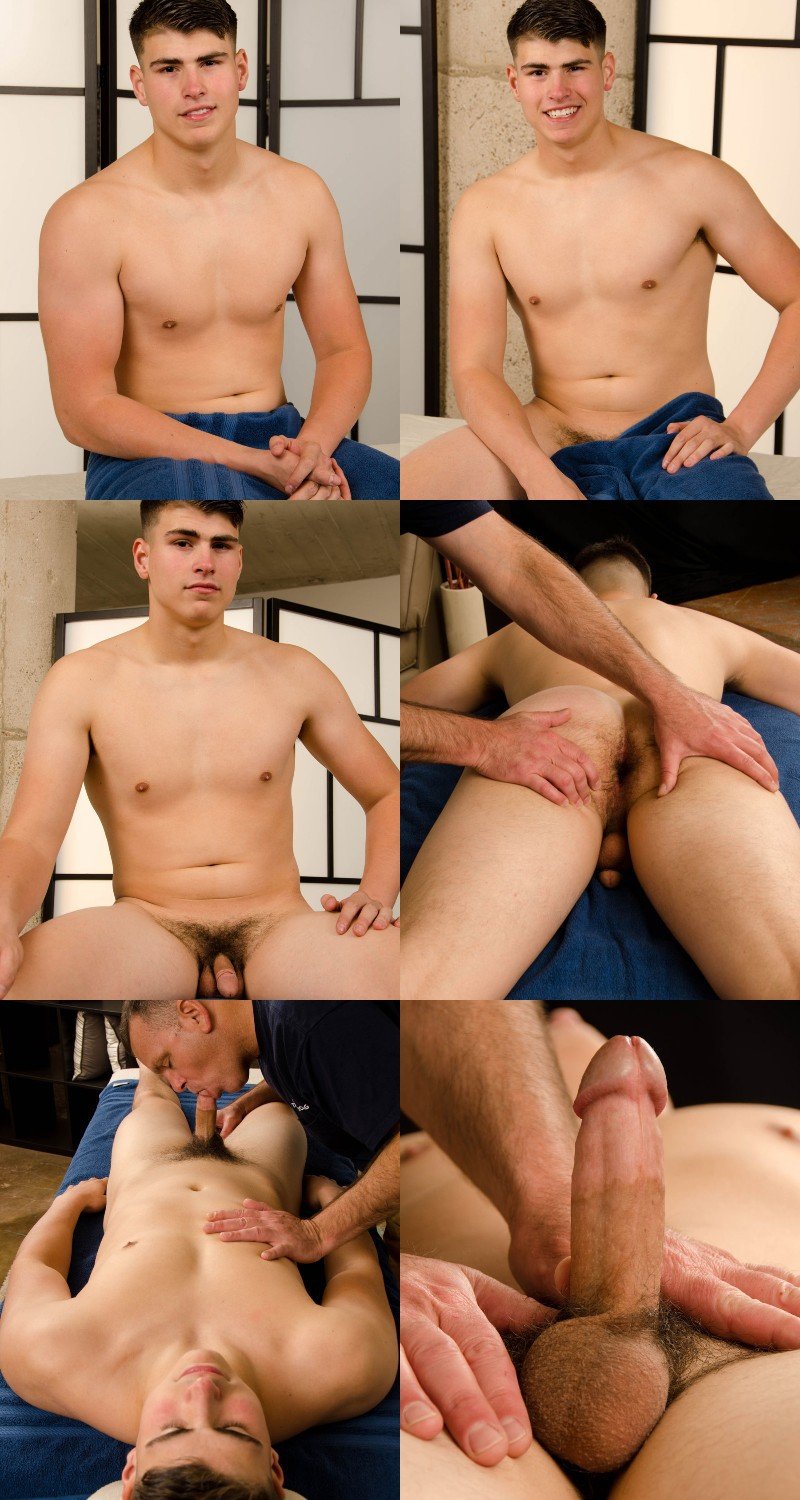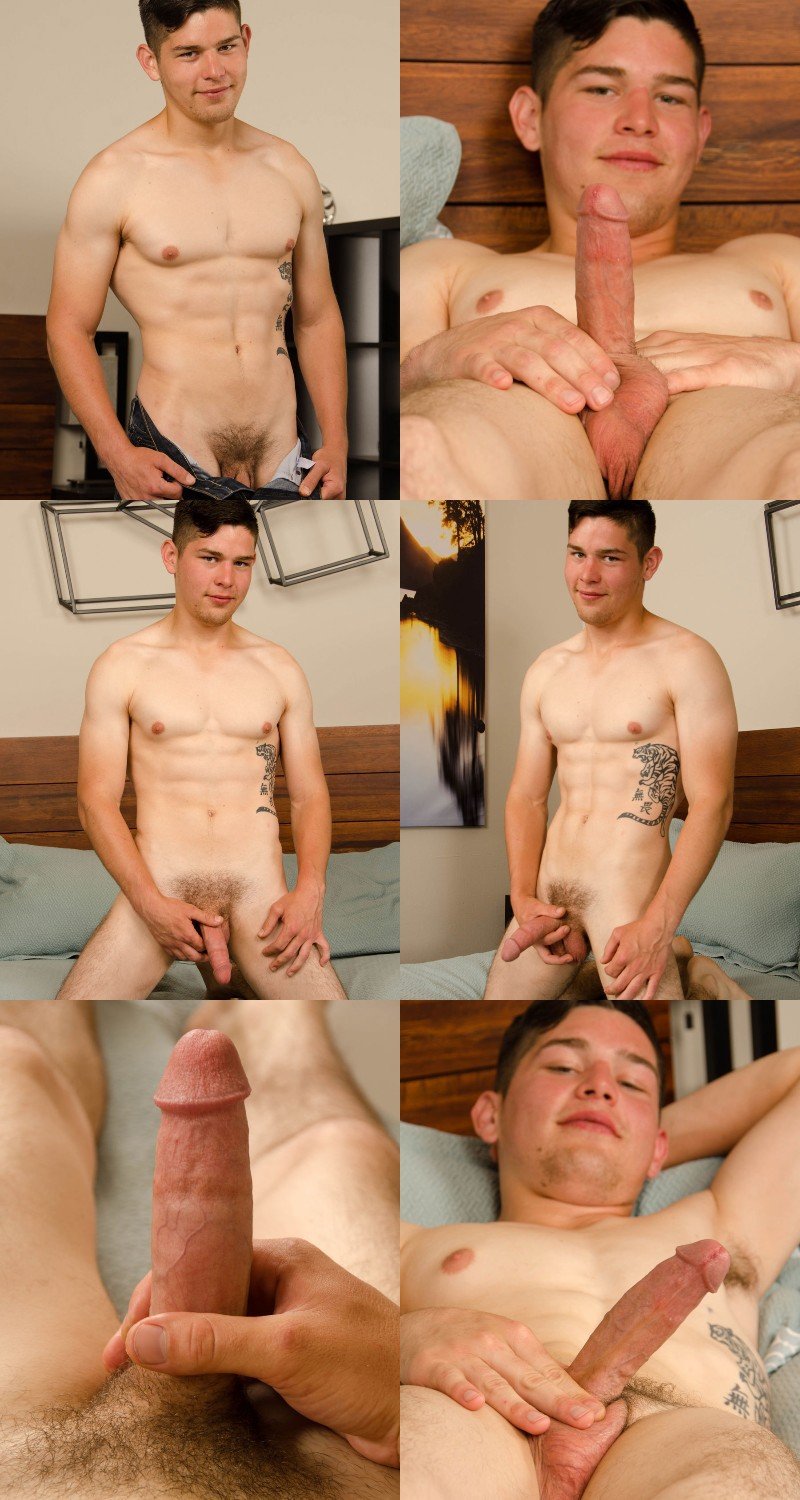 Watch Amateur Guys Getting Off -- JO, Handjobs & Oral Sex!
This is Ricky's second blowjob on Spunkworthy. The site's producer doesn't usually have the guys back for more than one oral session, but he's so damned sexy that Jason couldn't refuse. "Are you going to suck my dick again?" Ricky asked excitedly. "Think you could rim me when I'm laying down?" Seems like this straight boy has been thinking about his last handjob and oral session. A lot.
Luis just moved to San Diego a couple months ago and he's been having trouble finding a full-time job. He's been doing some construction and taking handyman jobs, and he has also discovered than he can make some money with his cock. He hadn't cum for a week when he made this video> He also shows Jason that he has a way he can tuck his dick between his legs and cum hands-free. Given his financial status, I'm sure we'll see Luis back getting a massage and handjob.