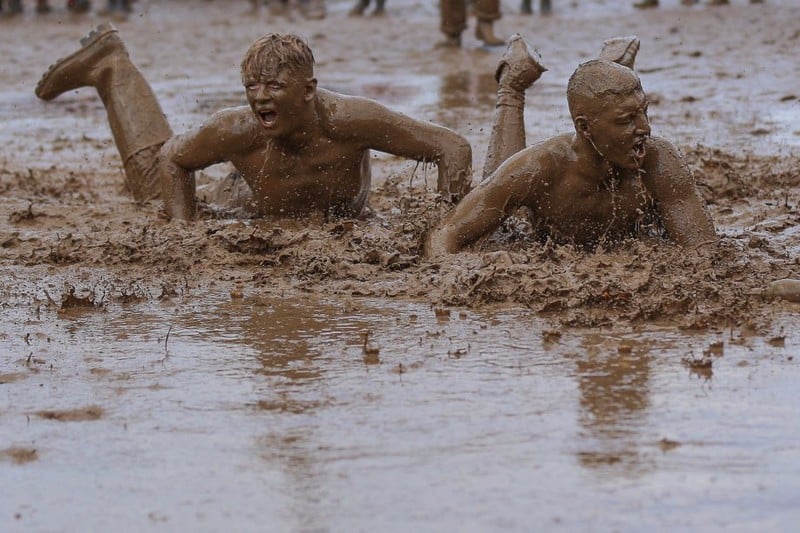 The benefit to dating a guy who regularly gets splattered and caked in mud is you never have to buy him a spa gift certificate. Though I'm thinking spa-grade mud is of a bit different quality than random sludge.
But when you're getting a mud treatment at a spa, they tend to dissuade boners.
Now I can't recreate the sound effects of all this. The squishes and splashes and splorks and squeaks and sucks. But I'm assuming that's part of the kink. As the mud is its own organism at that point.