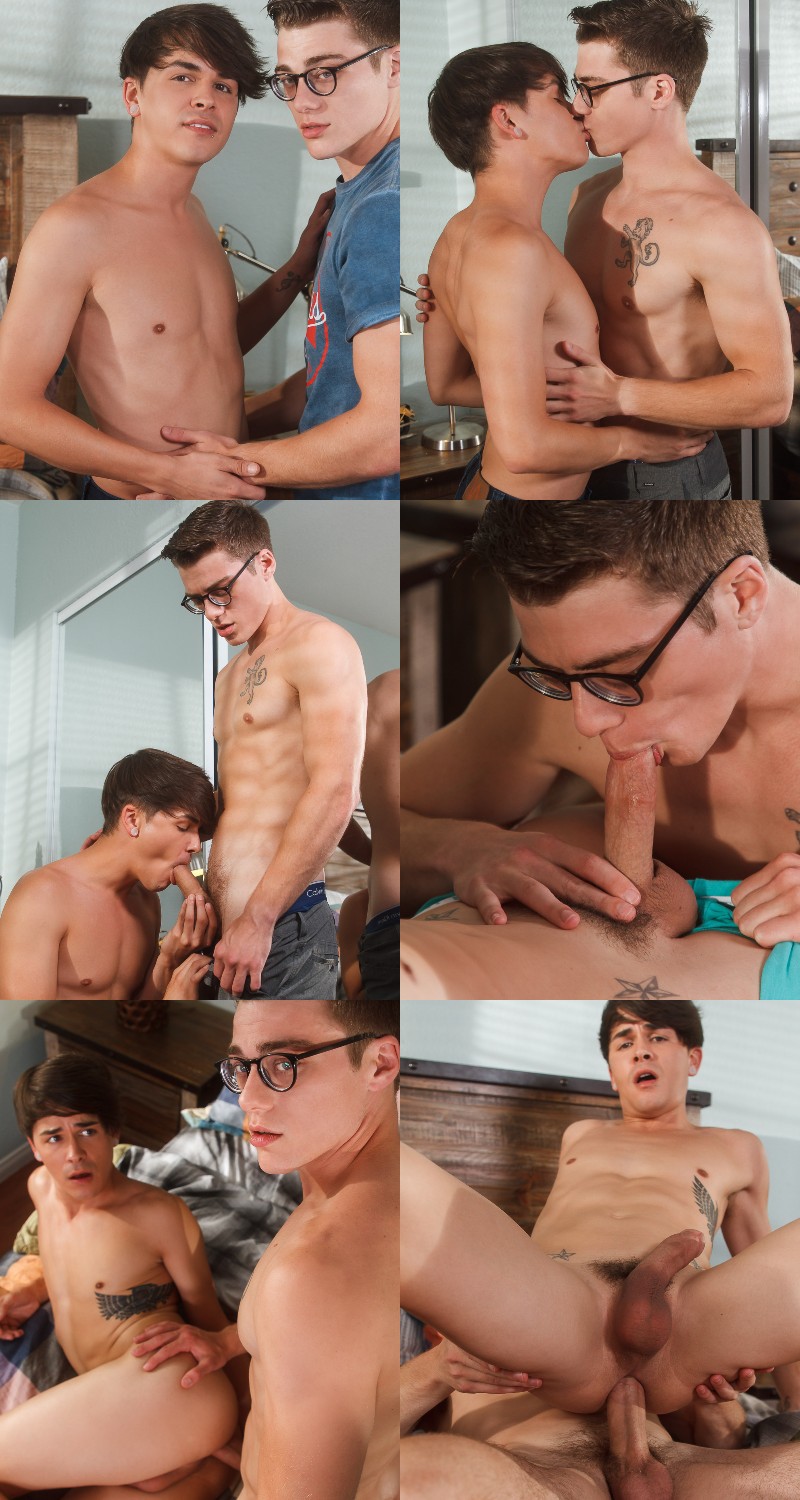 Watch Andy Taylor in 68 Videos - Click Here
Andy Taylor took a two-year break from Pornland to go to school. But he's back at his alma mater Helix Studios, and he's bottoming for Blake Mitchell. And it's a full circle moment because the two paired up in December 2014 in Take It From Blake, which was Mitchell's debut at Helix Studios. Before they get naked, the boys reminisce and tell saucy stories from their early days with the studio, then they get naked and fuck.
Andy Taylor debuted at Helix Studios in 2013 and bottomed for Evan Parker. Taylor went on to film 67 scenes for the studio, his last was in 2016 with Ryker Madison.
Taylor is as cute as ever and sporting a sexy new flip. Fans should be ecstatic that he's back, I know I am.