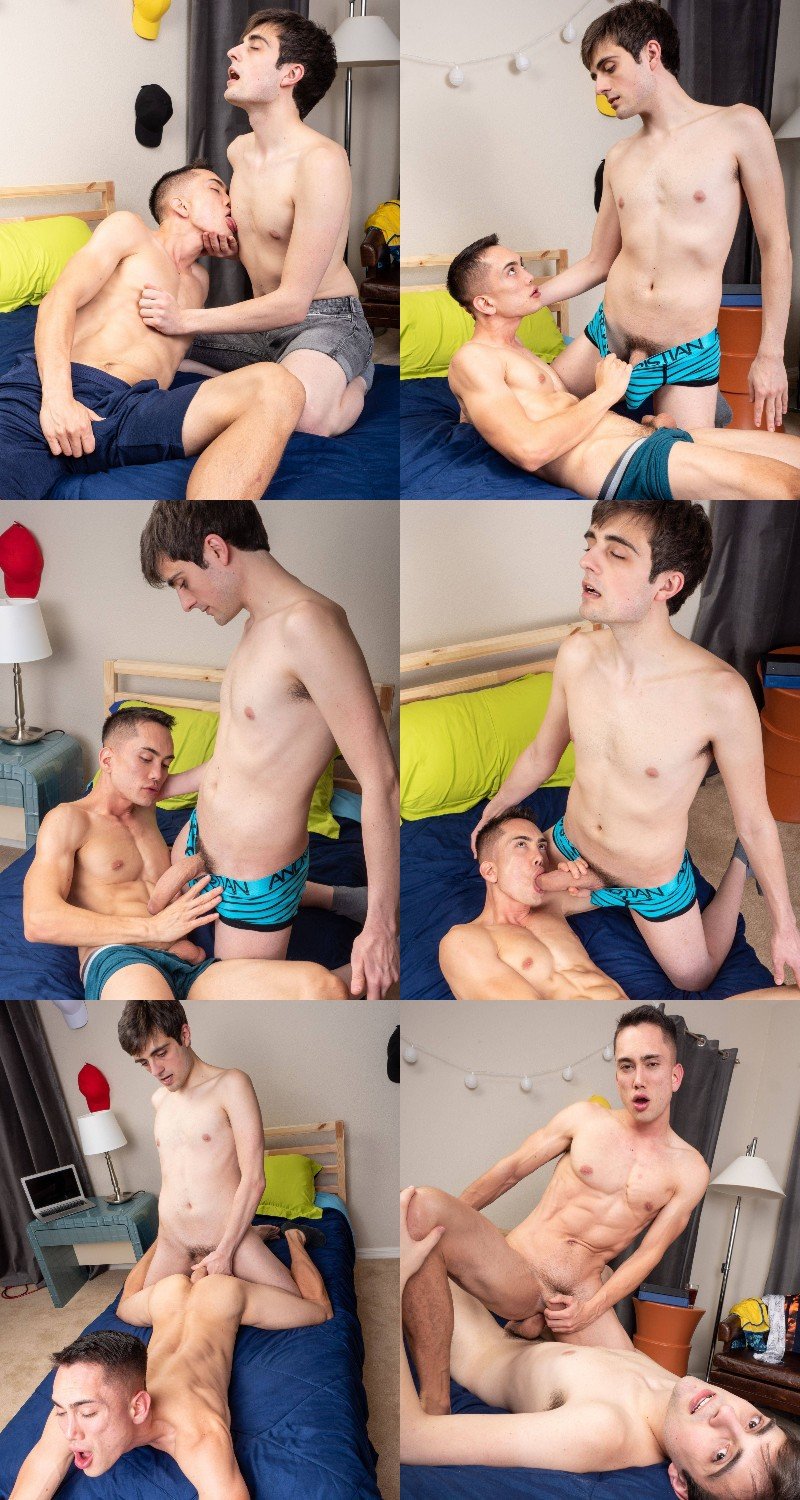 Do you have a pick-up line that never seems to fail? How about trying this one? Timber Harvest is sitting by the side of the road when Marcus Tresor happens by. Marcus first asks for the time then if Timber lives close by. He does. "Do you think I could come over and charge my phone for a bit?" Marcus asks, adding, "I'm expecting an important call." Timber says "sure" and the pair head off.
By the time they arrive in Timber's bedroom, the boys are already holding hands. They fall into a passionate kiss (I guess they've already plugged in the phone) and it's not long before Marcus gropes Timber's crotch and discovers the guy is packing large. Very large.
See Timber Harvest Fucking in Five Videos - Watch Over 500 More Videos!