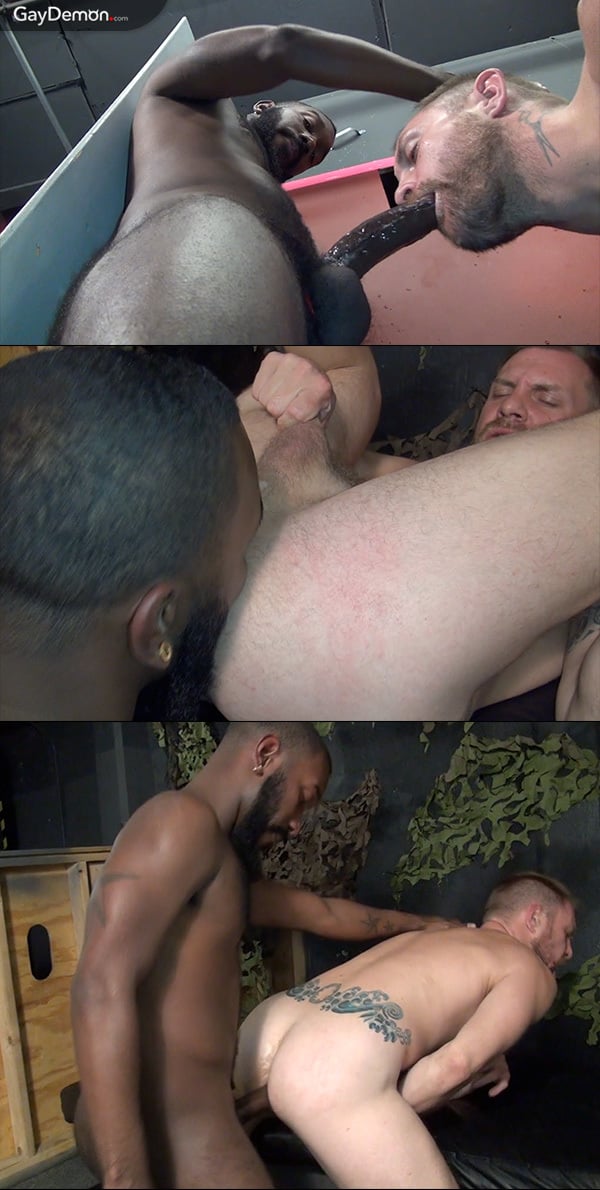 Nino Skyy is in the mood to stick his big black dick up a hot piece of white ass. In this video from Raw Fuck Club, Nino heads off to his local sex club and finds hungry cock pig Jaxon waiting on his knees at one of the glory holes.
I've seen black stud Nino Skyy around in a couple of videos, he's a sexy fucker. He's sporting a scruffy and longish beard, has a furry chest, and this top man is packing a deliciously long and meaty cock. Jaxon opens his mouth wide and Nino guides his bone down this cocksucker's throat. Holding Jaxon's head, Nino stuffs this blow boy's throat until he's squirming to feel this monster in his ass.
The fucking is hot. Seeing Nino's huge dick pumping Jaxon's hole is definitely the highlight of this bareback video. But I really got off on Jaxon who makes these guttural and mournful groans while he's getting pumped. He's not one of those over-the-top noisy bottoms, these are genuine "I love this dick and it feels good and it fucking hurts" moans. Jaxon sure did make me feel Nino's cock ... maybe me wish it were me, too!