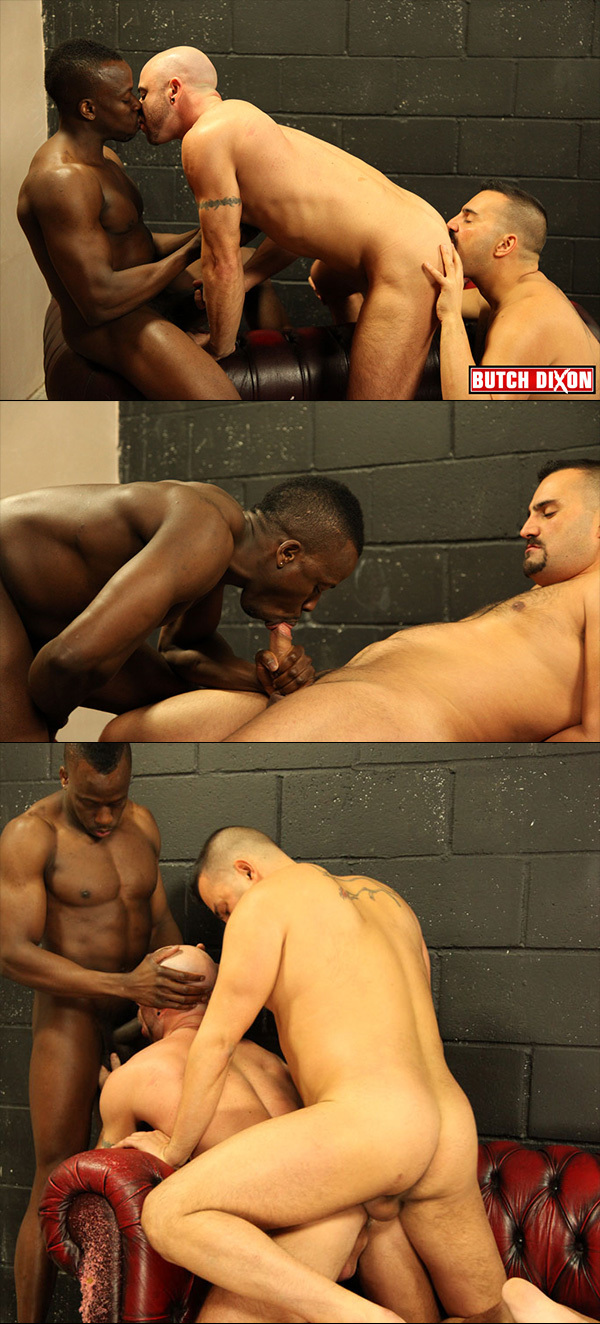 It seems that not a week goes by that another gay porn studio starts filming bareback sex. Butch Dixon is the latest site to go raw with this sweaty interracial threesome scene.
Ben Statham is no stranger to Butch Dixon; he's filmed some pretty hot scenes over there, including a bukkake blowjob video a couple of years back when he took five loads of cum all over his face.
In his latest video, Ben Statham is featured in Butch Dixon's first bareback sex scene with Black Bull and Tony Greco. Black Bull is new to the site and he's got a beautifully ripped body and a big cock; Tony Greco first appeared on Butch Dixon when the site first opened, but he hasn't filmed with them for quite a while. Black Bull and Tony take turns burying their hard raw dicks in Ben's ass and creaming his butthole with their loads.