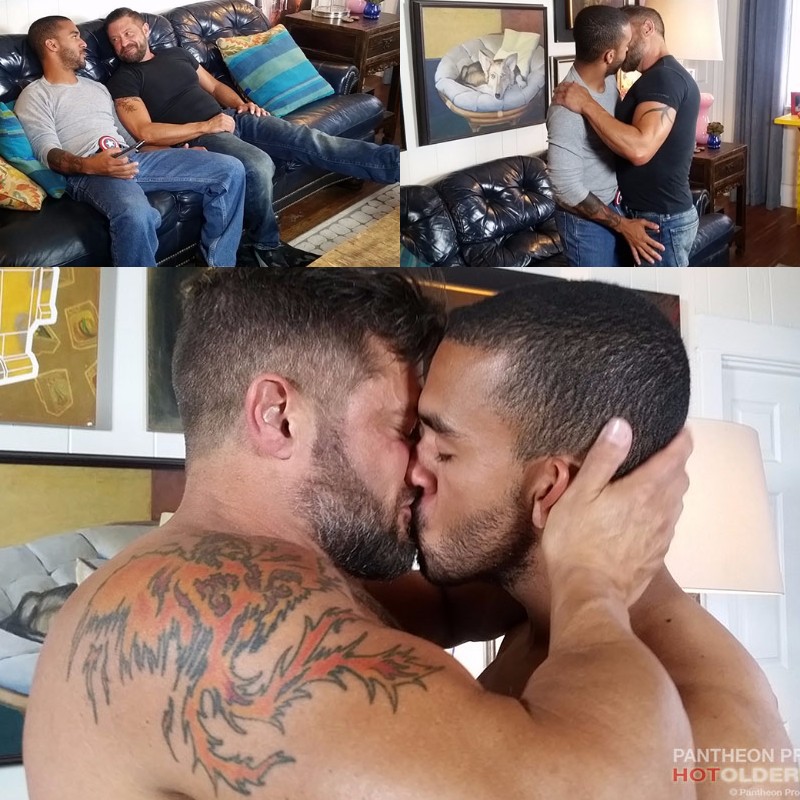 Download this Video at Hot Older Male
I'm guessing by the chemistry in this scene that Daddy Danny and Johnny Five are lovers in real life, or at least regular fuck buddies. They're on fire for each other and you'll enjoy watching these two turning each other on in this Hot Older Male video.
Muscle bear Danny Crockett prefers going by Daddy Danny and he's already filmed a jack-off video over at Hot Older Male. I don't know much about Johnny Five except that he's filmed a gang bang for Raw and Rough with two daddies (Shay Michaels and Hugh Hunter) and the three of them take turns servicing horny power bottom Aarin Asker. Johnny Five has a hot furry body and big throbbing cock, and he knows how to run his dirty mouth to get the best out of his daddy.
Danny sucks Johnny's big, brown, boy cock, then Crockett turns his furry hole over to Johnny. The lad gets daddy's hole good and wet, then slides his long cock in there and gets daddy begging for more. And when Johnny is done, Danny has two loads of spunk on his furry belly.