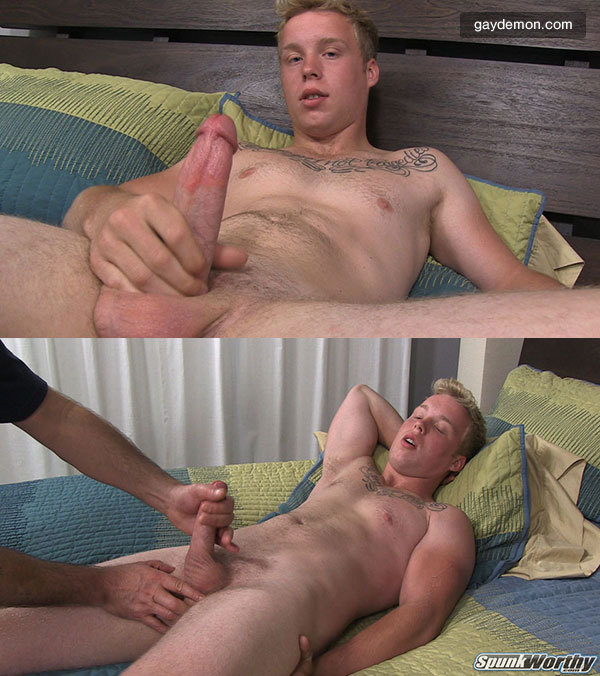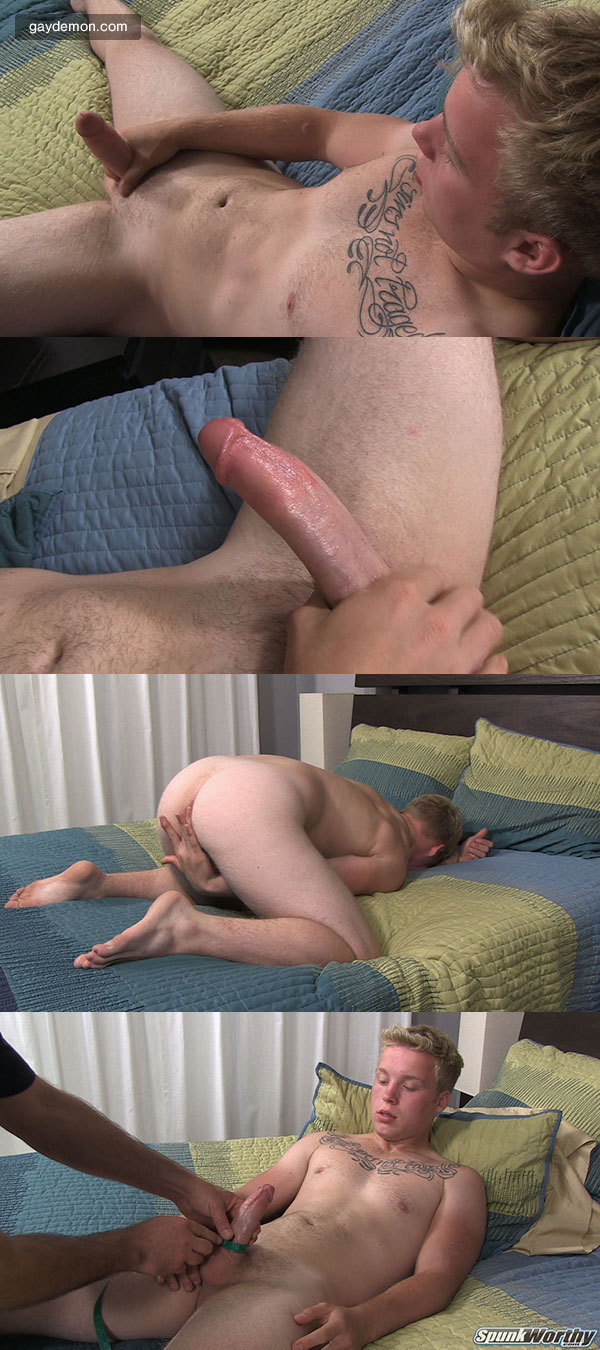 I think jacking off six times in one day was my all-time record. At 17 years old, I didn't normally masturbate that frequently -- maybe once or twice a day -- but on this particular day I wanted to see how many times it was possible to cum. Hugh tells Spunkworthy at the beginning of his video that he normally jacks off five times a day. Good grief! I remember by the time I pumped out that sixth one that there was barely anything coming out of my cock.
Hugh is 20-year-old, military guy originally from the Midwest, and he says that he's been thinking about doing porn since high school. But for Hugh it's not about needing the money, "I just like sex," he says. He strips off his clothes and his dick is hard in seconds. He's got a nice one, really thick at the base.
Spunkworthy owner Jasun tells Hugh that he has do the official measurements, which gives him an opportunity to get his hands on the straight dude's cock. Sly bugger. Hugh's dick is 7 inches long and 5.5 inches around. Then Jasun offers Hugh some more money if he'll let Jasun give him a handjob. And true to his word about "just liking sex," Hugh hands things over to Jasun.
And it turns out that Hugh is a loud one when he cums. Jasun has seen a lot of cumshots in his day, but he says that Hugh is definitely one for the record books. How a 5-times-a-day jacker can shoot so much spunk is beyond comprehension. Definitely something to see.