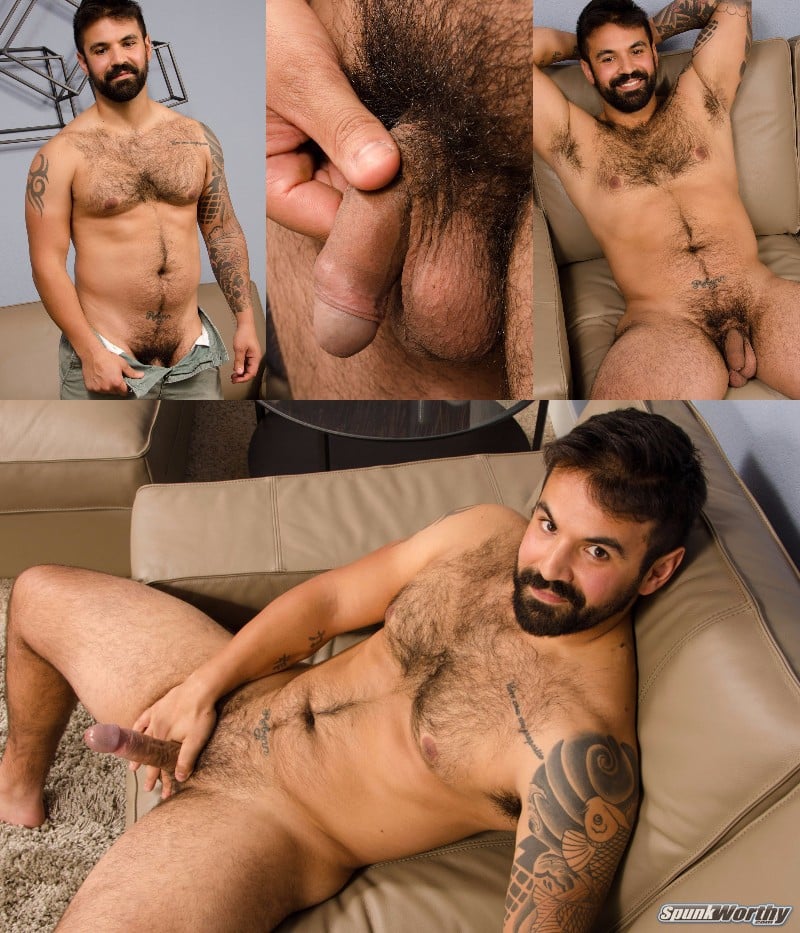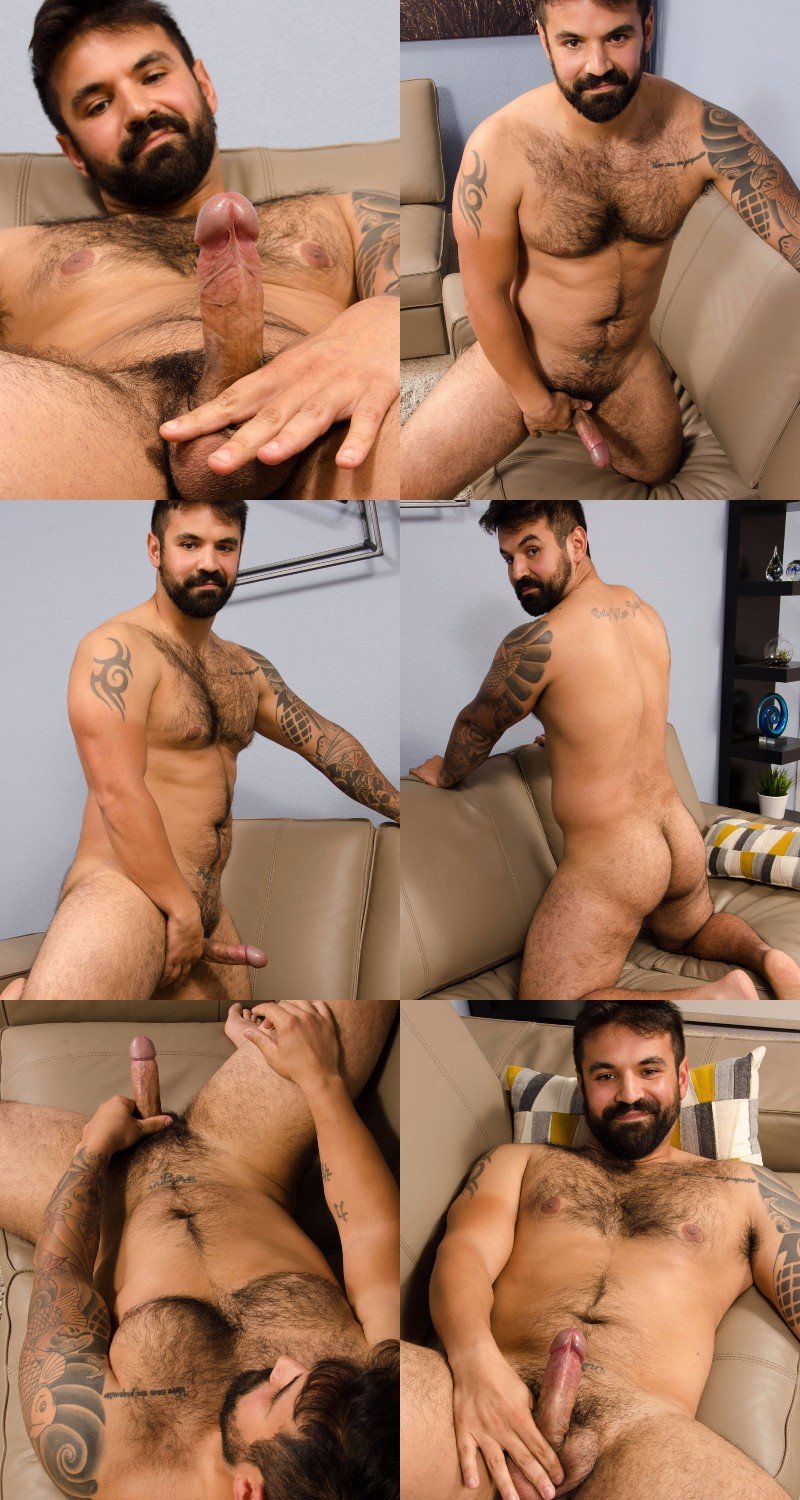 Freddy has just finished up a stint in the military. Well, "just," it was long enough ago that he's been able to grow in his hair as well as a full beard. He's been thinking about doing some porn for a while, so he hit up Spunkworthy and took the plunge.
Thankfully Freddy left his body hair natural and I'm so glad he left his pubes alone too, in fact, he could be the poster boy for leaving your body alone. Anyway, you've heard my anti-shaving rants before. "I'm optimistically nervous, but definitely excited," Freddy told the Spunkworthy producer. "On the way over I had the good butterflies."
And in spite of the nerves, Freddy has no problem getting his uncut cock hard. He really gets into stroking his boner and gives us a thick payoff all over his dark pubes. Then he looks into the camera and gives us a thumbs up. Spunkworthy's Jason thinks we'll be seeing Freddy back, probably on the massage table getting a handie or blowie.