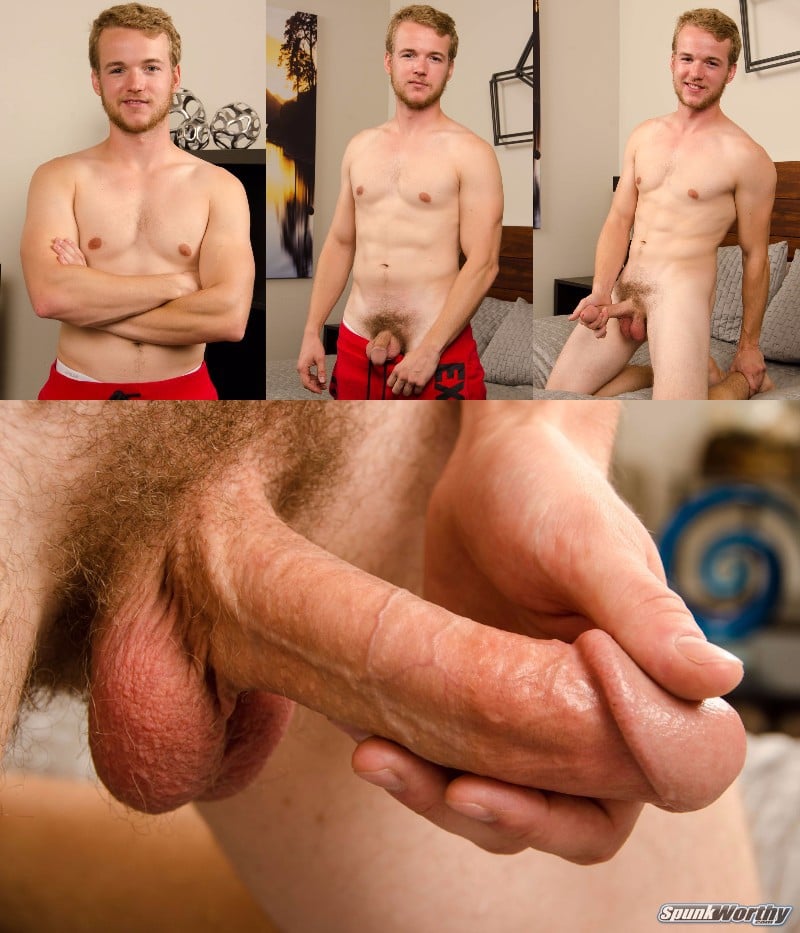 Watch Topher Stroking his Mushroom-Head Cock
Even when completely soft, Topher's cock head is enlarged. So it's no surprise when he starts stroking that a plump mushroom head pops up. This is his first jack-off video and he picked Spunkworthy as the place to cross "make a porno" off his bucket list.
Topher is 23
 and blond. Looking at his stats I got excited when I saw "9 1/2" but then I figured out that was his shoe size. In the dick department Topher is pretty average, but his fat dick head is impressive. I know I love sucking on a lollipop like that, don't you?
Topher is recently out of the military. Before he broke up with his girlfriend they explored a swingers club and this stud discovered that he liked being naked in front of people and showing off. So, here he is jacking off for us. He's got a "Made in America" tattoo on his butt and his pubes are a little bushy. And he hadn't jacked off for a couple of days before hitting Spunkworthy, so he delivers a juicy two-day load.