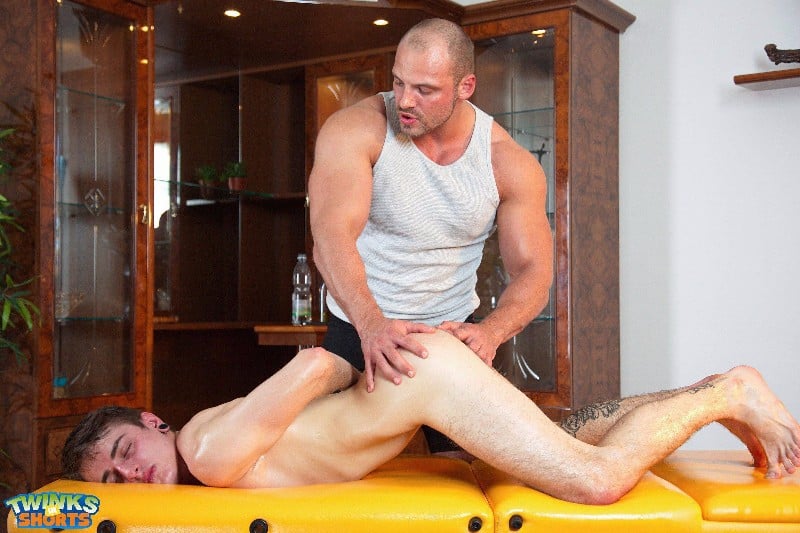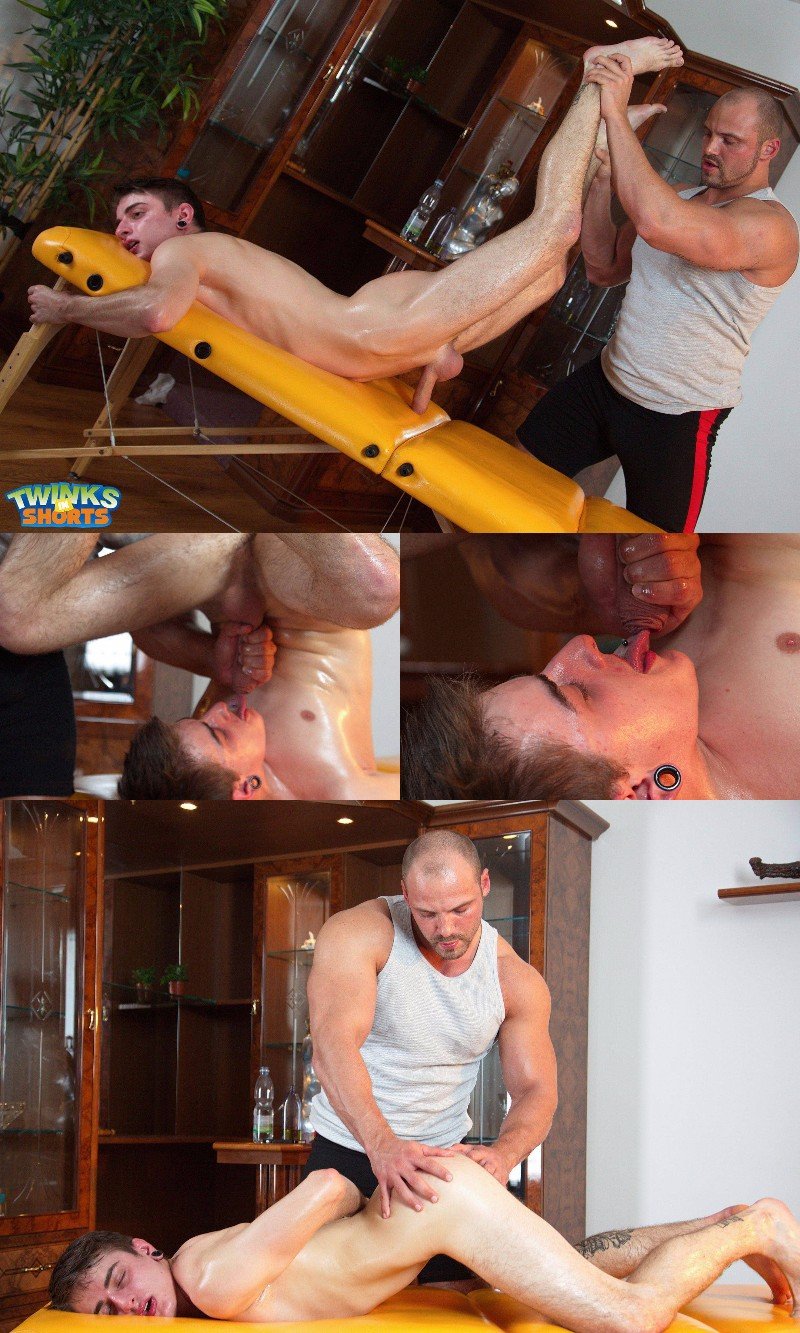 Check Out Brand New Site Twinks in Shorts - Only $1.95
Timmy Cooper walks into Zac Hood's studio demanding a massage. No pleasantries or small talk, he just grunts, "I want massage." The muscle hunk is taken aback, but invites Timmy to lie on his massage table. Hood is pissed at the lad's cockiness and decides that he needs an attitude adjustment more than a massage.
I love Zac Hood. He's a sexy hunk with rolling shoulders and thick, bulging biceps. He's also one of those Eastern European pornstars who goes by a dozen different names. And this massage session is something to see. He squirts oil on Timmy's back and starts the rub down, and after a couple of minutes, he climbs on the table and sits on the lad's ass. He grabs Timmy's hands and leans back hard and lifts the boy's torso right off the massage table. Zac returns to the floor, pulls off Timmy's shorts, and whacks his ass hard. Is that included in the massage fee?
The massage takes a horny turn when Zac lifts Timmy's ass off the table manhandling his cock and balls, and eventually fingering his hole. Then Zac teaches Timmy that it's possible to lick his own foreskin. The masseur pushes the boy's hairy legs over his head and keeps inching them further until Timmy's hood is within licking distance; Timmy flicks it with his tongue. Then he lies lies back on the table jerking his meaty cock while Zac rubs his oiled fingers over his nipples. The boy finally unloads a polite pool of cum on his shaved pubic area. By the way, if you like watching erotic massage with all kinds of different happy endings, Twinks in Shorts is in the midst of a massage series and this is the thirteenth, many of the other masseurs give head and fuck ass, so check it out.