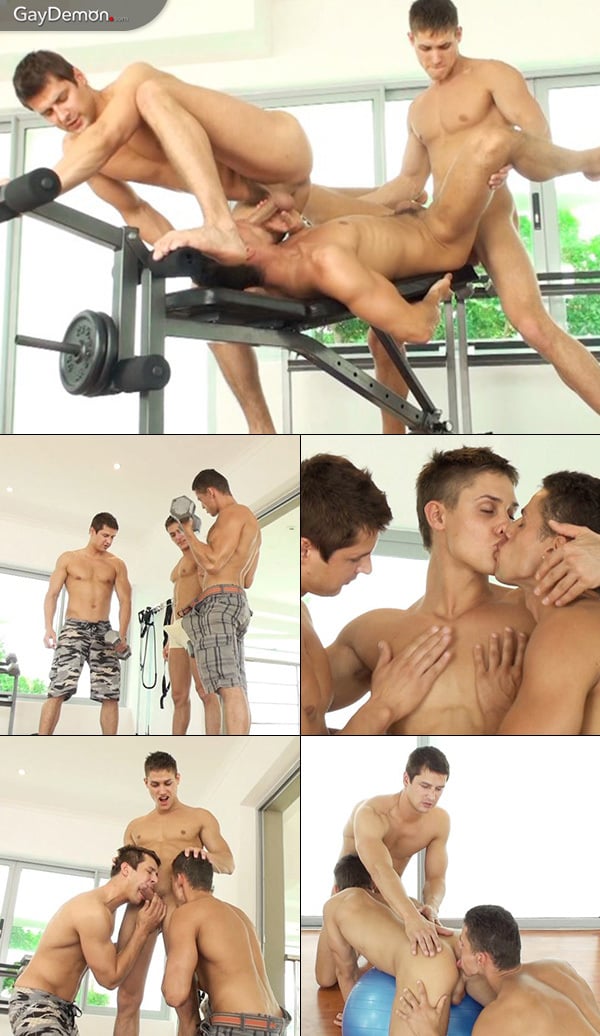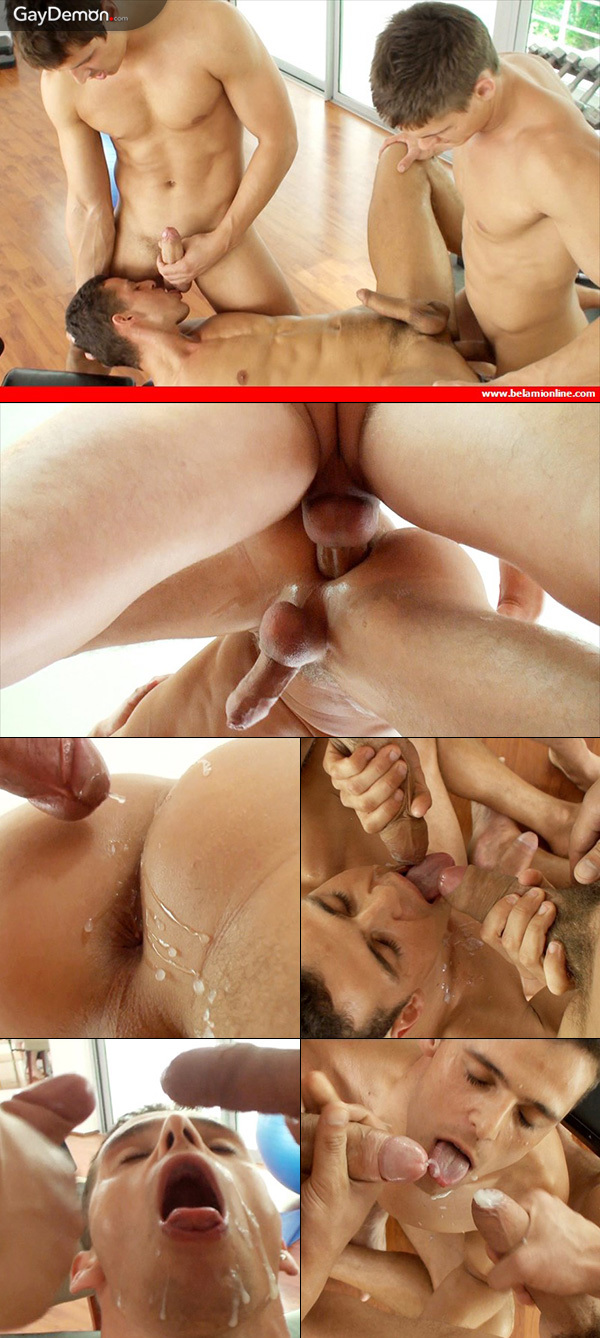 Watching guys sucking and fucking in a gym always gets me horny. All that gym equipment gives you endless opportunities for getting into some bone-inspiring positions. I've never had gym sex because, well, there are always too many people around, but these three studs from Bel Ami have a private gym all to themselves and they make full use of it.
This is one of Brandon Manilow's last scenes with Bel Ami and he's paired up with Vadim Farrell and Manuel Rios. The scene opens with the guys flexing and admiring each other's muscles, then bottom Manuel Rios does what he does best ... service dick. And Brandon and Vadim are equally hung, so he gets a mouth and ass full.
I loved watching Brandon and Vadim taking turns fucking Manuel's butt, but the standout part of this scene is watching Manuel down on his knees and getting his face and mouth jizzed with two big loads of cum. But as with most Bel Ami videos, the guys shoot multiple cum loads and there's some horny footage of these two tops dousing Manuel's well-fucked hole with their spunk. Either way, seeing those big uncut cocks with jizz oozing out of their foreskin will get you pretty revved up.