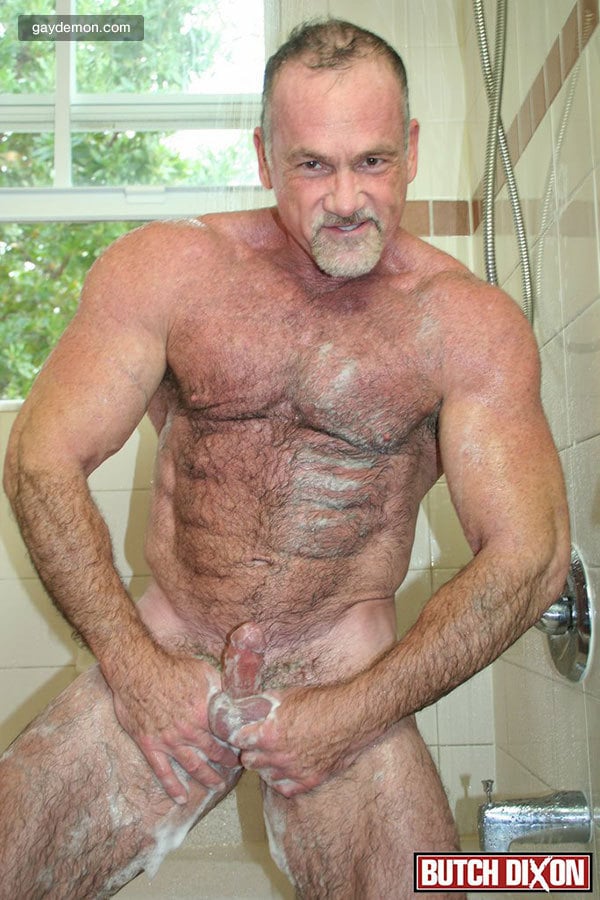 Mickey Collins is a prime example of how you shouldn't judge a book by its cover, or in this case, don't think you're going to get your ass pounded off just because Collins is a big, muscular daddy. When this Butch Dixon video opens, Collins walks into the bathroom with a towel wrapped around his waist and showing off his strong shoulders and chest.
But time and again, my fantasies have been dashed when this sexy daddy bends over and gets his ass pumped. I have seen him top, but more often than not, he's offering his beefy ass to some horny top man.
But in this new video from Butch Dixon, we don't have to share Mickey Collins. He's soaping up in the shower and working up a lather on his stiff cock. And watch out because he's a noisy fucker when he cums.