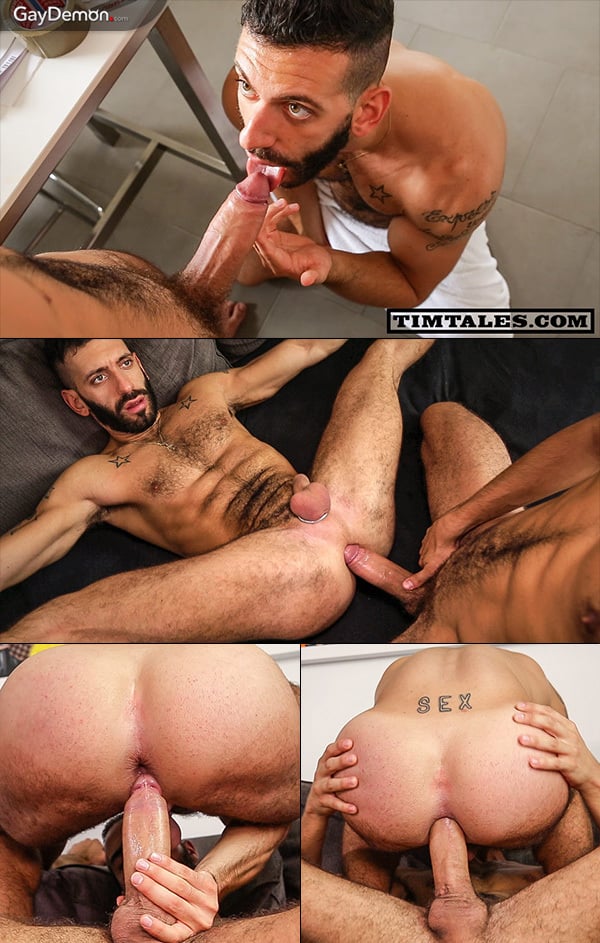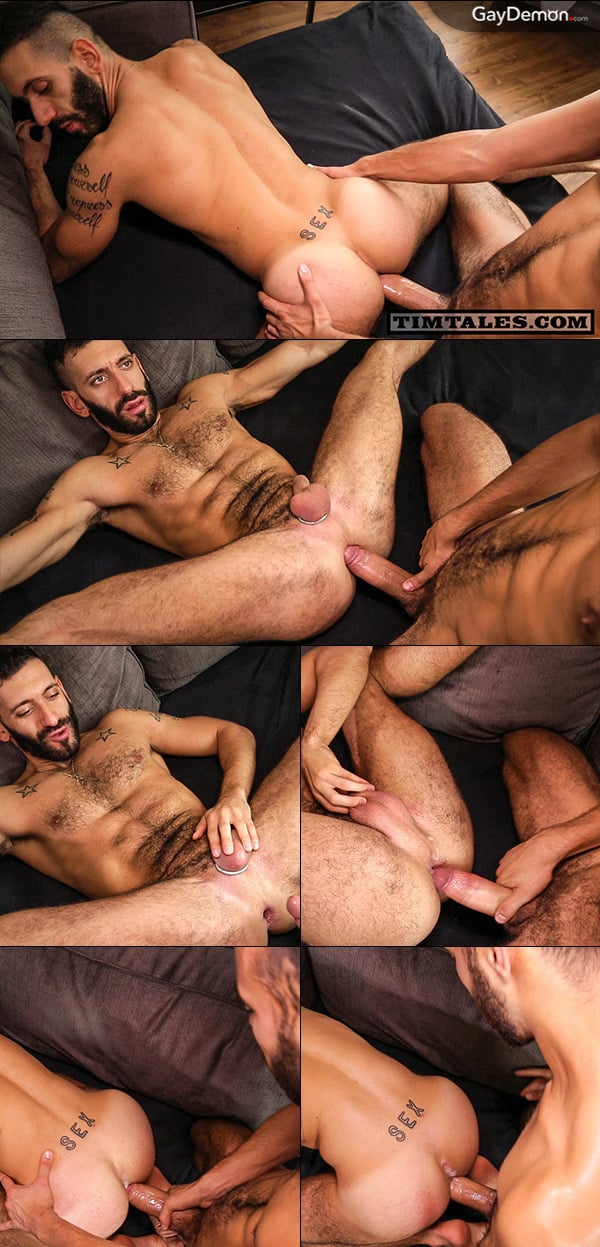 Fostter Rivera is a new top over at Tim Tales and he was so turned on fucking Italo's ass that he came three times while shooting this video. And there's little doubt that this power bottom's hole feels good, he's filmed a couple of dozen videos over there and showed many tops a very memorable time.
Fosster has a very delicious cock. It's big and super thick, but it's crowned by a small cock head, which makes his shaft look all the fatter. And Italo's ass doesn't have any problems swallowing this piece of meat, he barely grunts when Fosster slides it in. But first this Italian stud is down on his knees getting this meaty dick wet with his mouth, and when he isn't going deep enough, Fosster grabs the sides of his head and rams it down his throat. Italo gags and Fostter eases up, but then Italo pushes this monster all the way down his throat balls deeps and buries his face in Fostter's pubes.
Fostter gets a little rough at times with his thrusting, causing Italo to yelp and grunt loudly. But this bottom loves a rough fuck. And I love when Fosster pulls his dick all the way out and his foreskin curls back over his cock head. But his dick is so big that there's never enough hood to cover the whole thing. He pushes it back and forth like this and foreskin hounds will love it. And like I said at the top, Fosster creams Italo's butt hole three times in this scene.