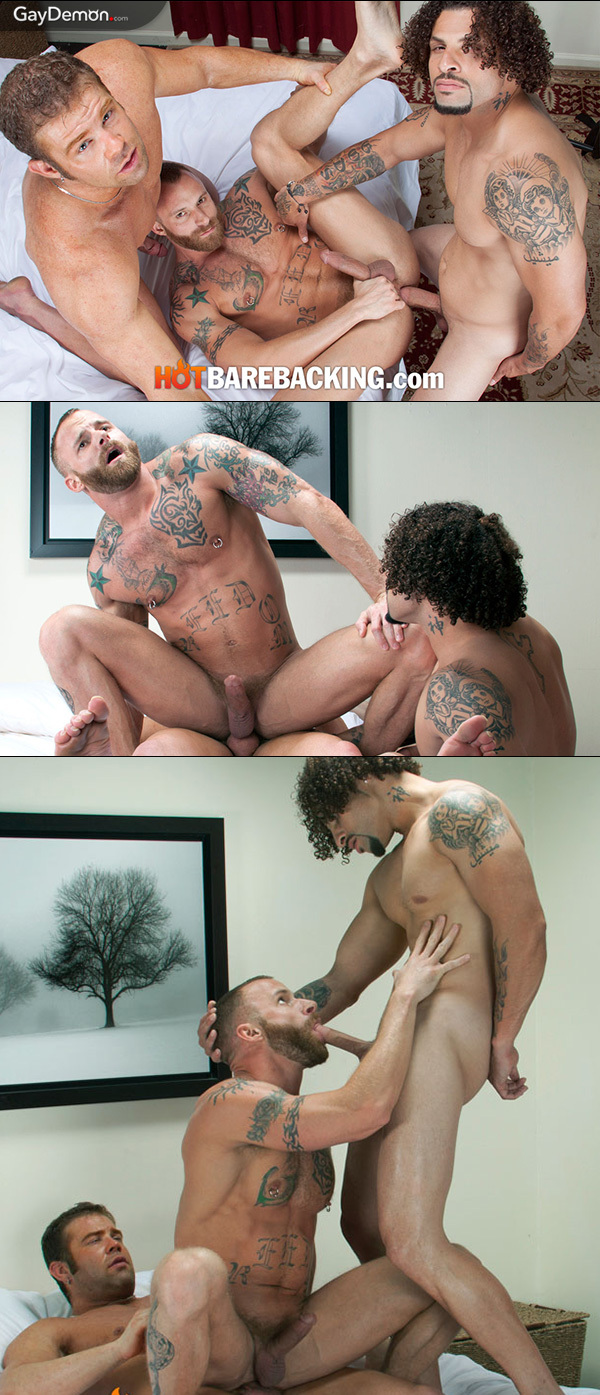 Derek Parker has always been one of my faves. He's a handsome, bearded hunk with a solid and well-built body, and while he's versatile in his gay porn scenes, I really enjoy watching him getting his ass plowed. In this new scene from Hot Barebacking he's got two hot studs working his ass and mouth.
Darius Soli is a big, beefy hunk, a handsome man with hot kissable lips. He goes to the gym religiously and works out for a couple of hours every other day lifting heavy weights. Ty Dylan is a sexy fucker, Latino perhaps with long, curly hair, a trimmed goatee, and some hot tattoos all over his body. I don't know much about Dylan, but I'm pretty sure that he's fairly new to gay porn.
Where Darius' dick is thick and meaty, Ty's is long, so Derek Parker gets two different sessions in one sweaty fuck session. The guys start off swapping head with Parker in the middle, first sucking Soli's bone while Dylan sucks Parker's. Then they trade and Parker blows Ty while Darius works on Parker's ass with his tongue. Ty shoves his dick in Derek's ass first and pounds him both doggy style and on his back, then Parker sits of Darius' thick meat and bounces his way to cum heaven.