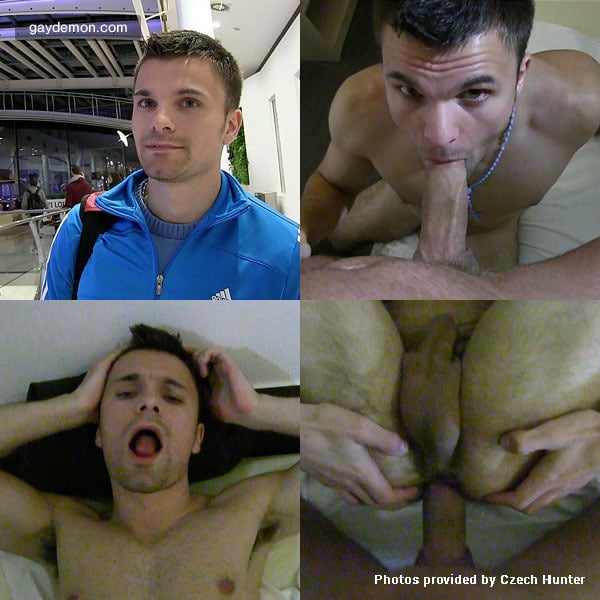 The Czech Hunter was filming with his POV camera at his local shopping mall recently and spied this hot straight guy coming out of his gym. He stopped him and started chatting and offered some cash if he would show off his cock for the camera - he laughed, but agreed and then, when offered even more cash, he amazingly agreed to do a lot more!
This guy is ripped too - just look at those abs - Yumm! And when he unzips his fly to show off that delicious looking uncut cock, who wouldn't be impressed with his hottie? And what would you be prepared to pay to have him suck your cock? Well, the Czech Hunter cameraman sure was willing to pay a lot for some oral action and, as you can see, he gets a great blow job from this straight guy - he really opens up his mouth and takes it all down as far as he can go!
But the thing the cameraman really wanted, and what he was really willing to pay a lot for, was getting his raw cock deep into this hot straight-man's virginal arsehole! Luckily this hunk is adventurous, as well as desperate for cash, and having gotten naked and sucked cock, the next logical step is to turn round and bend over and offer up his hole - for the right amount of money of course. And that's just what he did, and by the looks on his face, and the moans and groans coming out his mouth, this was indeed the first time he'd ever gotten fucked too! And then, to top it all off nicely, it all ends in a nice sticky and warm cum facial!