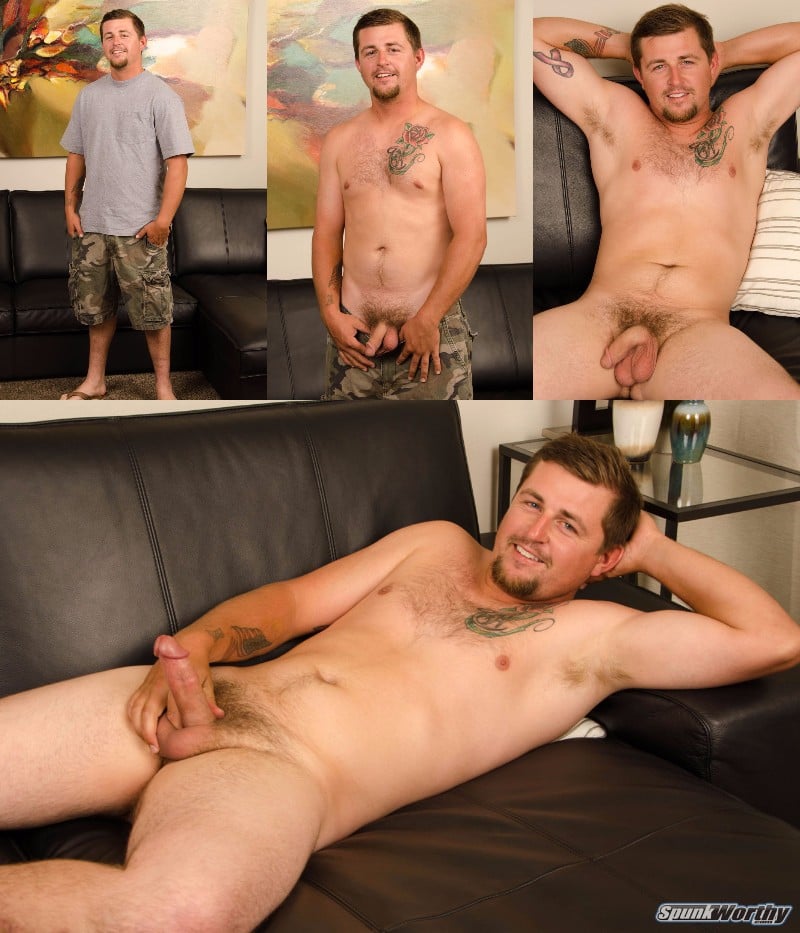 Watch Straight Guys Getting Happy-Ending Massages ... Blowjobs Too!
Dominic is another straight guy who has always wanted to do porn. What's the big deal? I guess what guy wouldn't want to have a job where he got to fuck all the pussy he could -- and get paid for it. But there are no chicks at Spunkworthy. Although after this scene, Dominic might just get the best head he's ever had -- if he comes back.
Spunkworthy's Jason saw Dominic working on a house in the neighborhood, he's a self-employed handyman. And after strolling by a second time, Jason struck up a conversation and eventually asked Dominic if he'd ever thought about doing porn. He was an eager beaver: when he showed up for the shoot he almost started stripping as he walked through the door.
Dominic identifies as straight, but he seems to enjoy the taste of his own cum and he loves fingering his own butt hole, too. In fact, the closer he gets, the further up his chute he digs those fingers. Then he sprays his two-day load up onto his chest. I think we'll be seeing Dominic back for a couple of servicing videos on Spunkworthy's massage table.