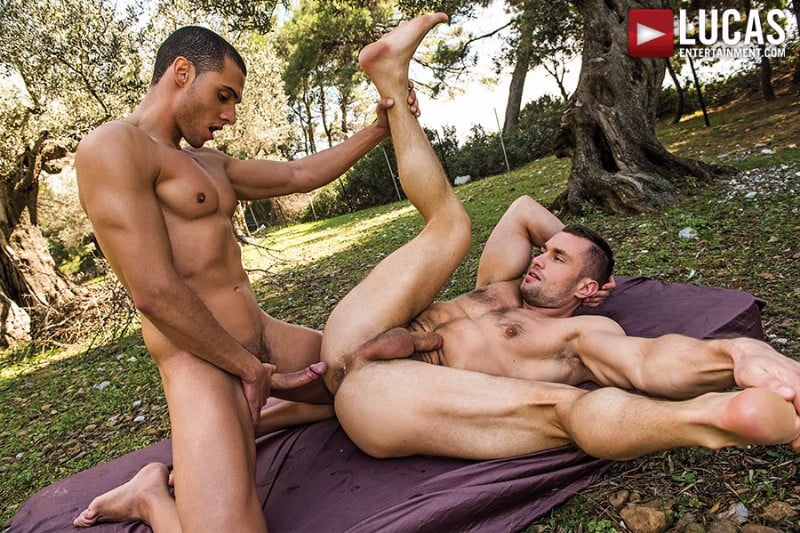 Watch Exclusives Stas Landon & Javi Velaro Fuck at Lucas Entertainment
Outdoor sex, muscled bodies, big cocks, flip fucking ... it's all here in this latest Lucas Entertainment scene featuring Stas Landon and Javi Velaro.
After watching Stas Landon And Javi Velaro fucking in this park, I might want to rethink my dislike of outdoor sex. These two make it look easy and hot, too. Don't get me wrong, I'm not opposed to squatting and sucking some dick in a park late at night, provided it's off the beaten track enough that I'm not likely to get arrested. I'm too old for jail.
But I've never enjoyed full-on sucking and fucking on a blanket in the park. There's nothing worse than grinding you cock through an ass crack full of sand. Then there's the sun in your eyes, the endless sweating, and as we see in this scene, a fly buzzing around while Stas is trying to enjoy Javi's cock drilling his ass. Still, it is fun watching other more adventurous men taking their carnal explorations to the outdoors. These two make outdoor sex look hot.
See more at Lucas Entertainment