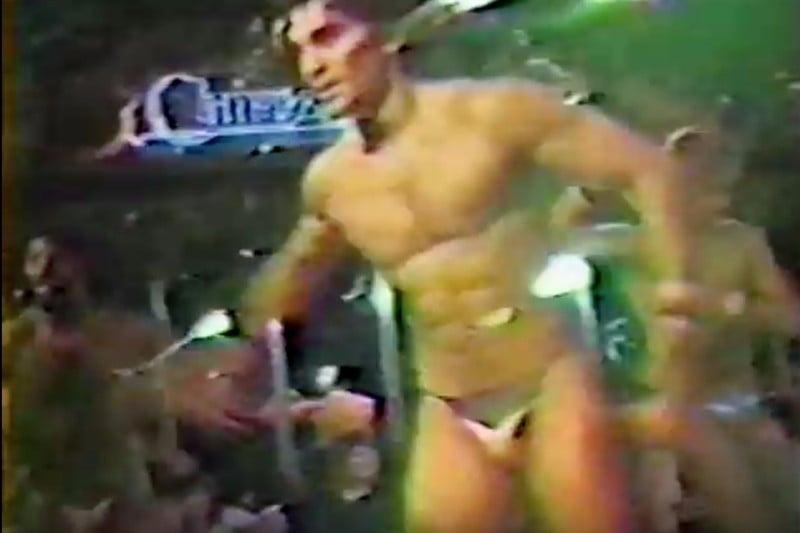 That's Jack Sock, who just won a gold medal in mixed doubles tennis at the Olympics. Not telling you to jack off into a sock. That would be disgusting!
You should jack off on your face though. Or jack off onto Jack Sock's face. Which would probably have helped him through this terrible moment when he got absolutely nailed. There. During the Australian Open. Hilariously horrible to witness.
Unless you're a pain pig, in which case, enjoy.
And as a lovely companion to a shot to the balls, here's some 1980s Chippendales, which I thought of because Dancing With the Stars & America's Next Top Model winner, and our favorite self-identified "sexually fluid" guy, Nyle DiMarco, will be hosting the Vegas Chippendales show for a few weeks.
Too bad I'll be summering in (insert name of fancy island paradise I've never heard of but would sound impressive) and have to miss it.
Ain't that a kick in the pants.
If the stripper stuff gets you going, check out our review of male stripper site Stockbar, which could be just the thing for you this weekend.