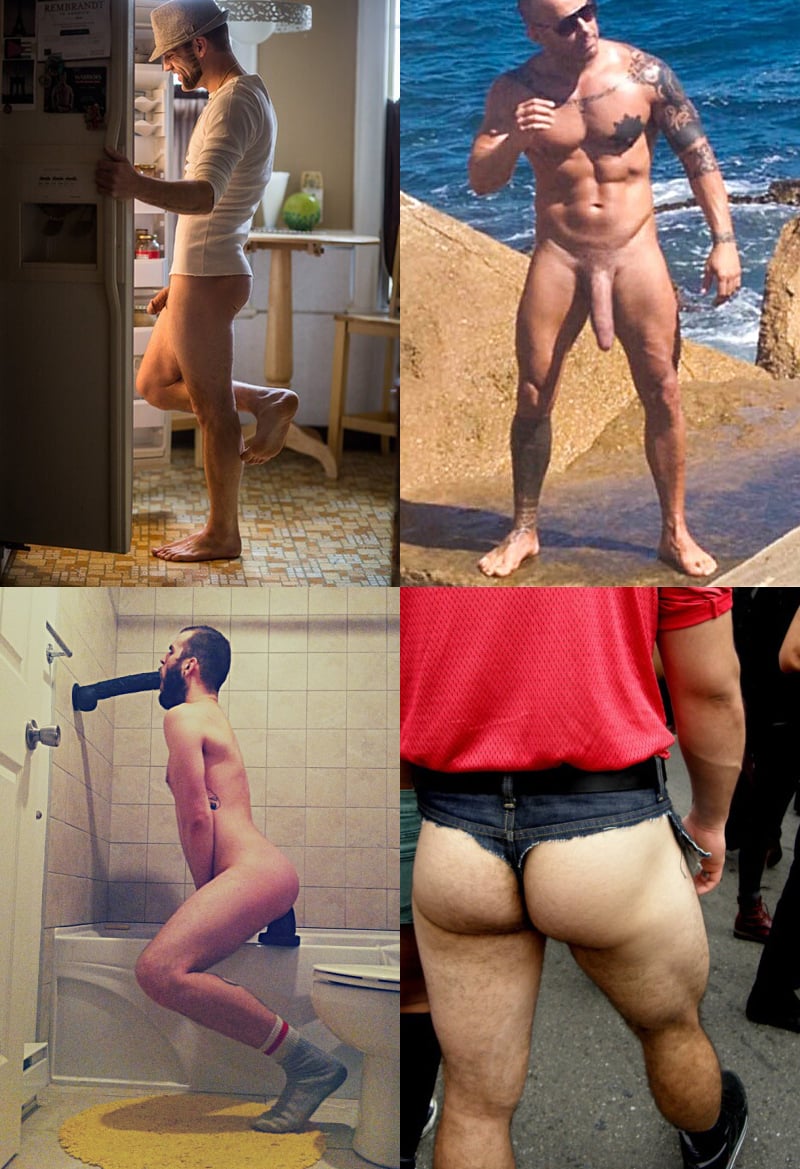 Here are some fabulous tips to help you stay cool this weekend. Do all of them!
Butch translation: "Here's a bunch of things to help you keep cool this weekend. Do some of them if you want, bro."
Stand half naked in front of an open fridge.
Stand fully naked (and gigantically hung so I can see even from a distance) at the beach.
Wear the newest trend with Generation Z: Man Thong Jean Shorts! No longer does MTJS stand for Montana Jewish Singles.
Take a cool bath, of course after you finish double dildo dicking yourself.
Turn all your lights on and open all your curtains at night and walk around naked and masturbating. This won't really help you stay that cool unless there's a breeze or you have fans blowing, but when I'm hanging out in your hard looking through your windows, I can make it all worth it for you by watering your lawn with semen.
Go to a home supply store naked and buy a bunch of fans while you're naked. Then drive home naked and put the fans on in multiple, strategic locations. And be naked.
Live in the Southern Hemisphere because it's your winter now so you don't know what the fuck I'm talking about. Speaking of which there was a pretty neat documentary I saw about the scientists stationed at bases in Antarctica but they never talked about sex. Which means they have a lot of it.
Turn on your central air conditioning. And call someone you know without it and ask them how hot it is and tell them you can't relate because you have central air conditioning. That should make you feel even cooler when you imagine yourself in their sweaty shoes but maintain distance, elitism and superiority, as well as rudeness. It's what Chris Christie/Donald Trump/Carly Fiorina/The Hamburglar would do.
Wait a few months (naked). That one generally works flawlessly.
Or fuck it and get hotter and sweat up a fuck storm!