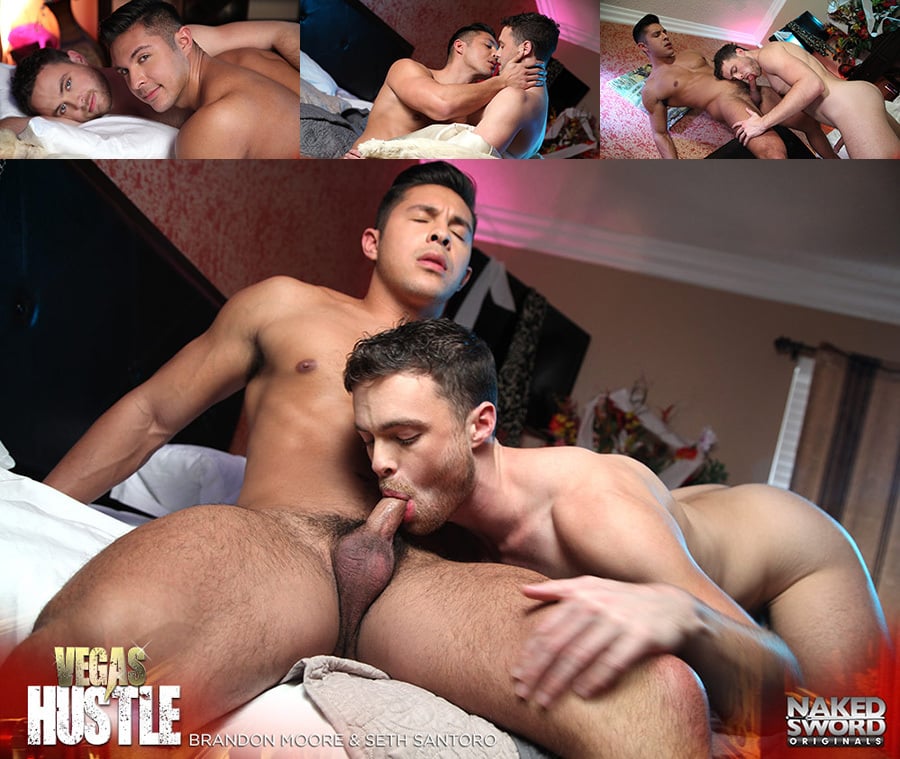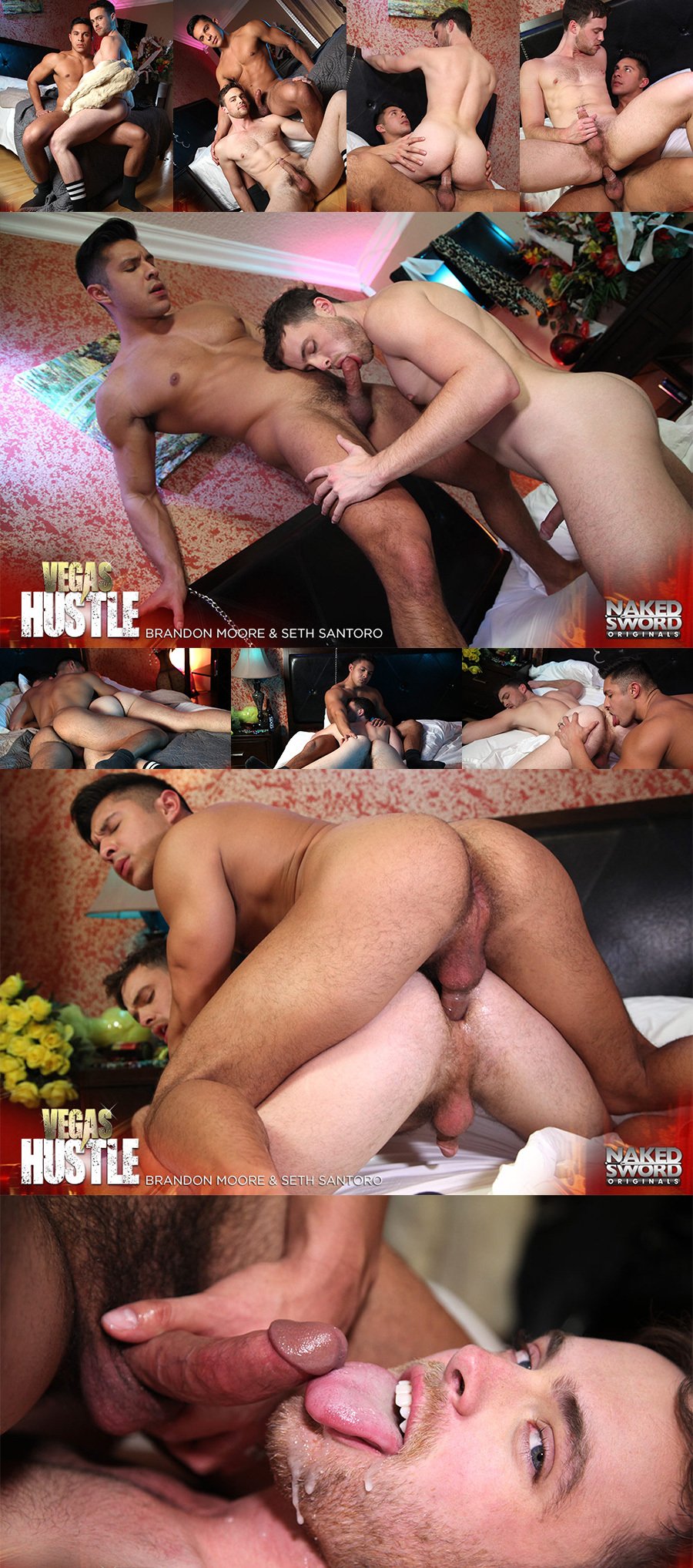 I love watching Brandon Moore working a cock. Hands down, he is one of the best cocksuckers in Pornland right now. And if you haven't watched this bearded hottie giving head, treat yourself -- he's something to see. Moore is playing opposite Seth Santoro in NakedSword's "Vegas Hustle." They hooked up at Hustlaball and after some dancing and necking, they headed off to someone's hotel suite and some of the horniest ass rolling and rimming action I've seen in a long while. Come inside and check it out.
Before I get into this scene, I just heard that Seth Santoro and his husband Billy Santoro are starting their own porn site. Billy said on his video blog, "We've partnered with a great team and we're excited about this project." Aside from that, Billy was pretty guarded about the details, but said they were aiming for an end-of-summer launch. We'll keep you posted.
Seth Santoro's dick isn't exactly huge, but still, watching Brandon deep throat it gives you an idea of the scope of his oral skills. (If you want to see Brandon Moore deep throating a really big cock, head over to MEN.com and watching him blowing Tommy Defendi in "The Apartment" -- even Defendi was blown away, pun intended.) But Seth Santoro has some mad ass-eating skills that you don't want to miss. But really, it's hard not to give a good rimjob when you've got Moore's beautiful round butt arched in the air. Watching Brandon rolling his ass on Seth's hard-on is primo stuff. If you don't blow your wad a couple of times during this sizzling fuck scene, I'd book an appointment with your doctor, your cock may have fallen off.