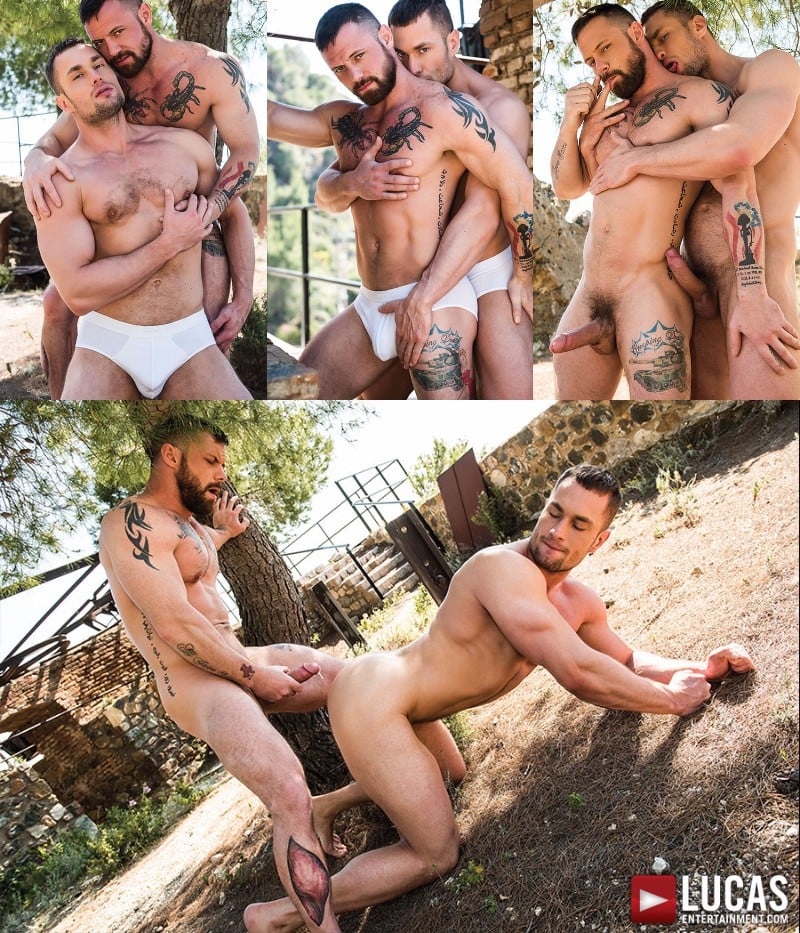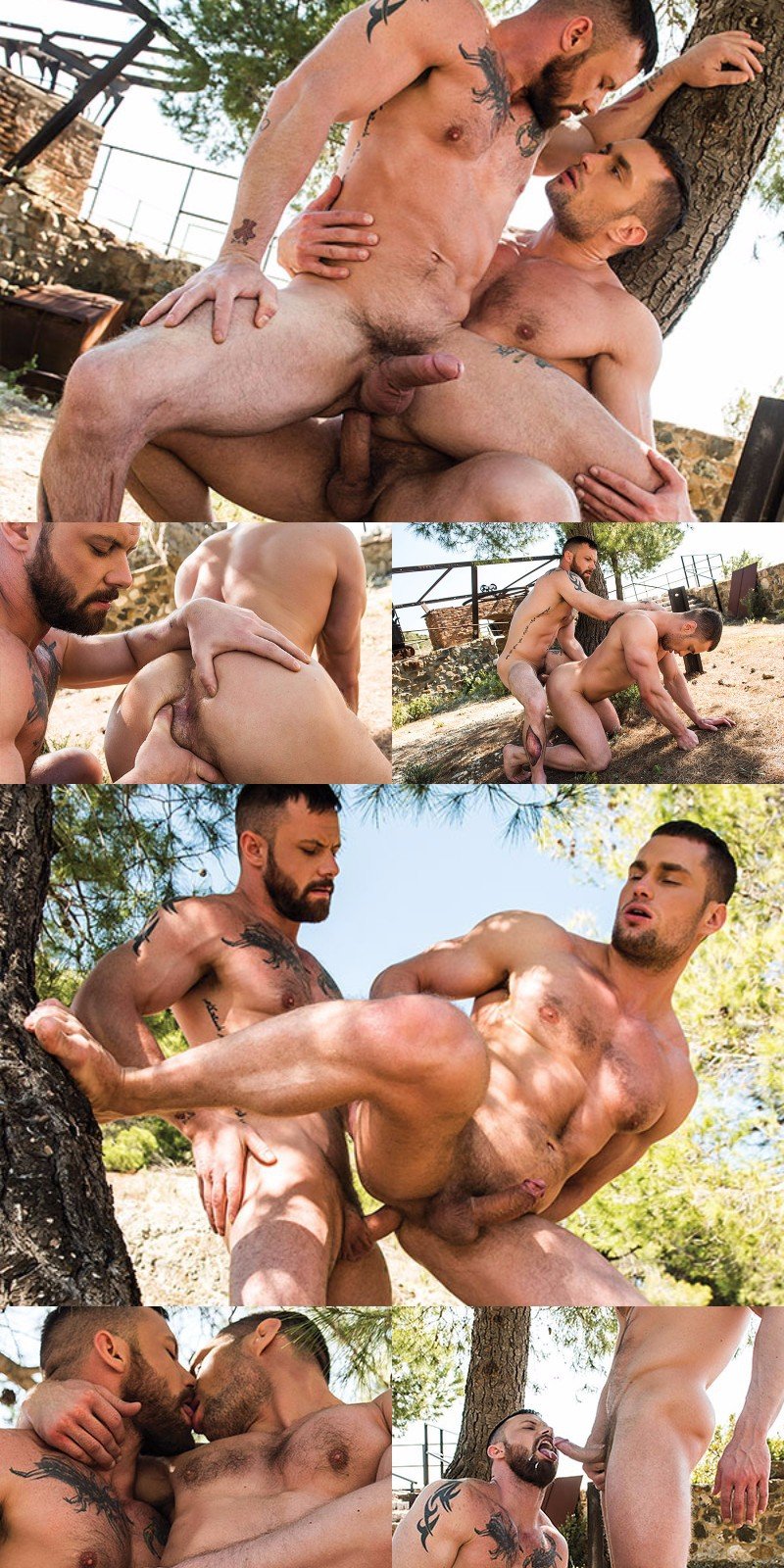 Watch Stas London in Five Videos at Lucas Entertainment
Stas Landon is one of the hottest new hunks over at Lucas Entertainment and he's appeared in four scenes since he debuted in March. And this outdoor fuck scene with Sergeant Miles makes number five.
Stas Landon is a native of Ukraine, but apparently works as a banker in Moscow. He's a sexy fucker, incredibly handsome and sporting a beard. He's packing a seven-inch, uncut cock, although it looks bigger than that, but the Lucas Entertainment measuring stick has never ever been very accurate, so who knows. It'd be fun finding out how big it is in person.
There's an interview at the beginning of this scene that's kind of funny because it's quite clear this pair are eager to start fucking. They head outside, strip down, and Stas starts kissing his way down to Miles' cock. They fuck in the dirt under a tree and when Miles pushing things up to ramming speed, the sound of him smashing into Stas' ass is such a turn-on.
See more at Lucas Entertainment