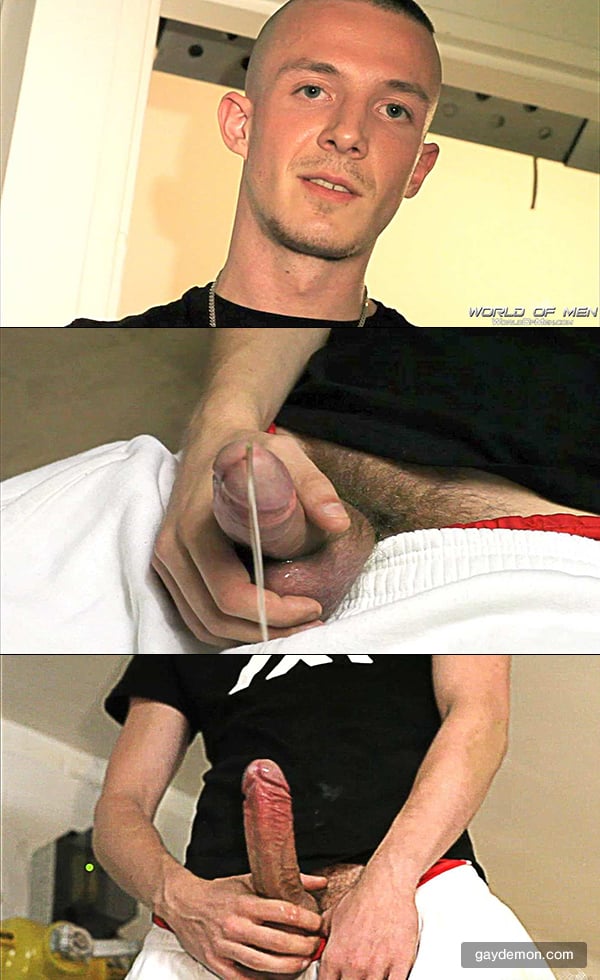 I never did fully understand the difference between chavs and scallies, I always have to ask my British friends if a guy is one or the other. It's complicated by the fact that both dress similarly except each group prefers different clothing and shoe brands (I think) like scallies apparently wear Burberry caps. I don't even know what Burberry is. I imagine it's some over-priced piece of clothing or something or other and probably ugly just like those hideous Louis Vuitton bags.
So I don't really care that Joe is apparently a scally lad. What I do care about is that as he's putting on his knee-high sports socks that his thick uncut cock has fallen out of his shorts and is flopping around. Scally, chav, townie, or ratboy ... who knows? All I can think about doing is falling to my knees and chowing down on his foreskin. I might even buy him one of those Burberry caps for the pleasure of doing so, although I expect I'd better check the price of them before making the commitment.
After putting on his trackies and trainers (that's track pants and sneakers for you non Brits), this good-looking and filthy Frenchman takes World of Men to the basement of his building. He sits down on the floor and jacks his thick tool. He's a huge precummer too, which really gets me gagging all the more for his meat. But I have to be content watching him fisting his thick cock and leaving his cummy souvenir all over the concrete floor, which I'm quite happy to do.