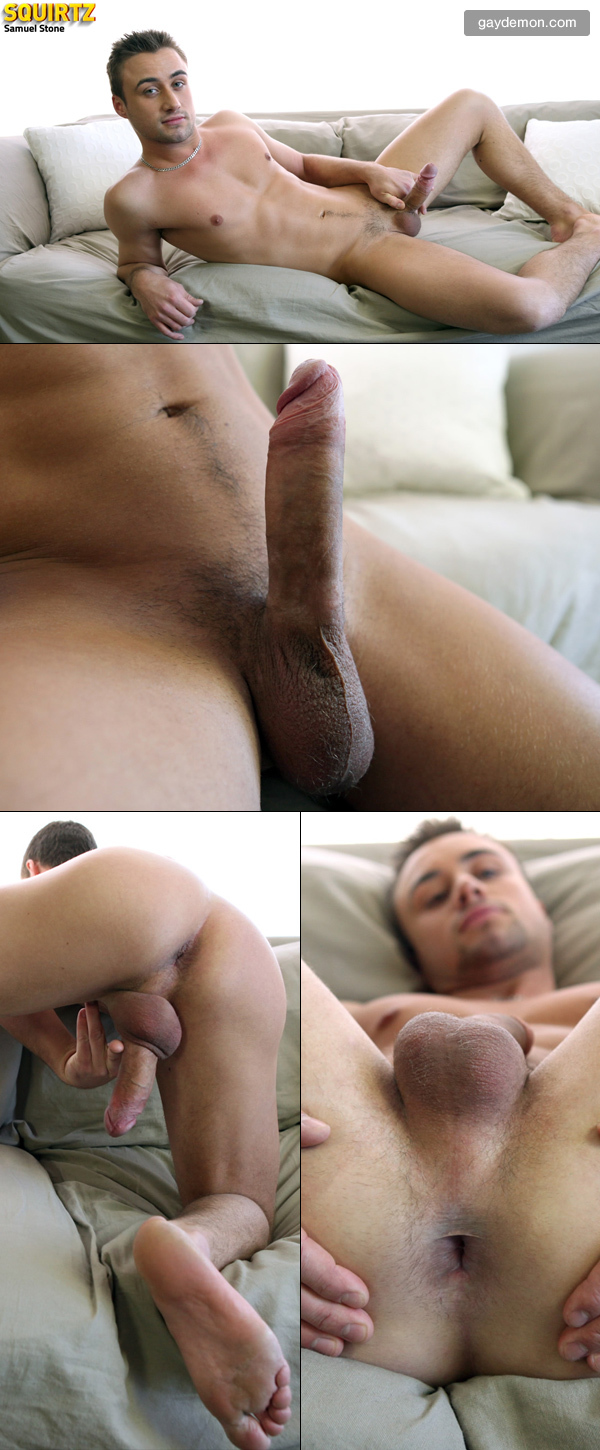 Samuel has moved to the big city (Montreal) and found himself a boyfriend who does porn, thus spawning the saying "The couple who goes gay for pay together also goes gay for no pay together. Twice a day and three times on Sundays." That's totally a saying. I'm crocheting it on a pillow right now.
This guy's got a tight, lean body and a dick that's just the right size. Pretty damn good looking from the neck up too. And a really fine ass he's eager to show off.
One thing about watching porn filmed in Canada is the exchange rate also applies to semen. Depending how much semen is valued in your country, when he blows it would be more or less valuable to you. I'm going to go with more.
The best part about a guy like Samuel is he totally wants you to watch him jack and cum. Knowing guys are jacking to him makes him jack harder. That and dreaming about his boyfriend filling his hole. See, when they first started dating, Samuel was pure top, and now he's versatile. Loves to work his dick while getting plowed. What a swell guy.
Head to Squirtz to watch Samuel unload.