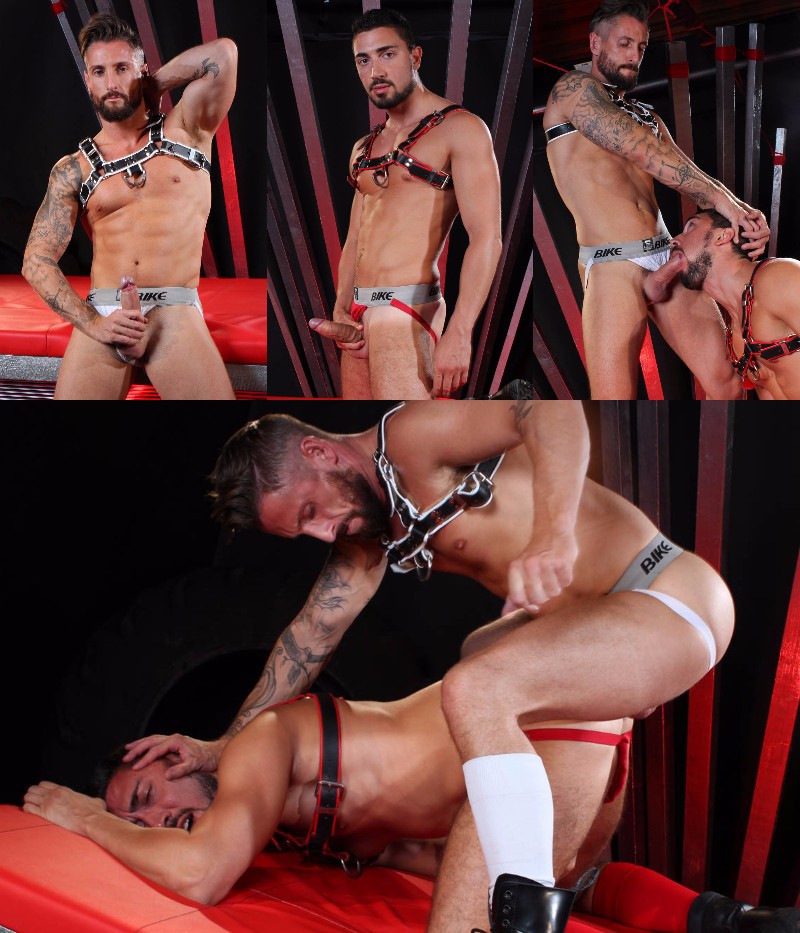 Watch the Whole "AGGRO" Series at UK Hot Jocks
Do you like a man to take control and use you? If so, then UK Hot Jocks newest series called AGGRO is right up your alley. I've missed the first two sessions, so I have some catching up to do. But if the other two are as hot as this latest scene with Nick North dominating Gaston Croupier, I'm going to be a jacking fool for the next couple of days.
There's something freeing about letting my inner pig boy out to play. Having a man telling me to suck his cock, then grabbing the back of my head and thrusting hard to show me how to do it. I don't need the instruction, but I play along as if it's my first time gulping dick. He calls me his boy and wraps his hands around my face to hold me still. "Open your fucking mouth," he grunts, then he spits a gob down my throat.
In this scene, muscle Master Nick North rough handles bottom Gaston Croupier, spitting on him, slapping his ass, and calling him his boy. And when it comes time to fuck, Nick orders Gaston into a doggy style, then he squats over him and slides his cock deep inside with one solid thrust. Nick plants his hand on Gaston's head and pushes it down onto the mat and holds him there while drilling his hole. Nick's just getting started and Gaston ain't complaining.