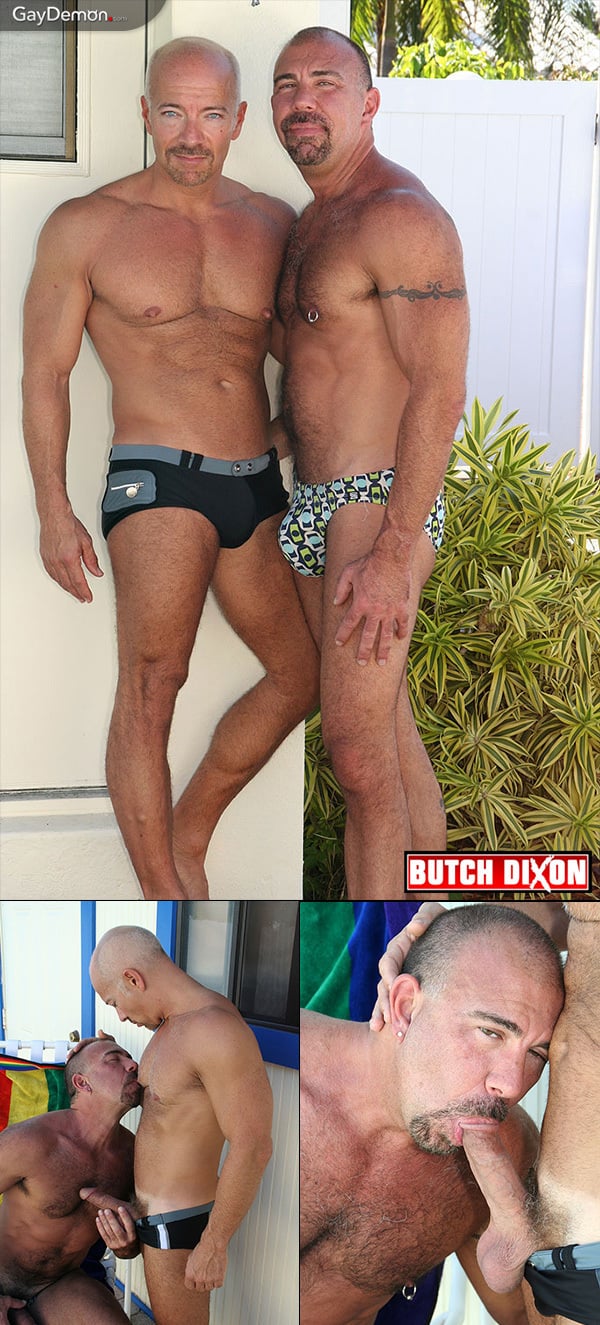 I always find it hot watching a real-life couple fucking on camera. And this week Butch Dixon is bringing us Max Dunhill and Jason Proud, who have been lovers for quite some time.
Both of these men have appeared a number of times on Butch Dixon, and a couple of years ago they had a sweaty outdoor threesome with a younger horny cub. But in this scene, lovers Max and Jason are letting us watch one of their horny outdoor fuck sessions.
Max is a sexy muscle man with a big dick. He's pleased many men with it over at Butch Dixon, but now he's showing us one of the reason that he keeps Jason so happy. Jason Proud is pretty hung himself; in fact, I can't imagine anything hotter right now than being in between these hot men and having their cocks pumping my mouth and ass. After some hot head sessions back and forth, Jason gets down on all fours and his lover happily screws his beefy ass.