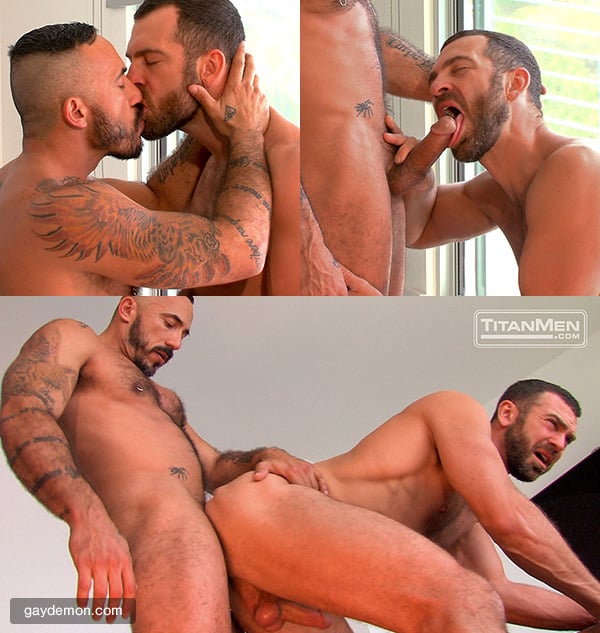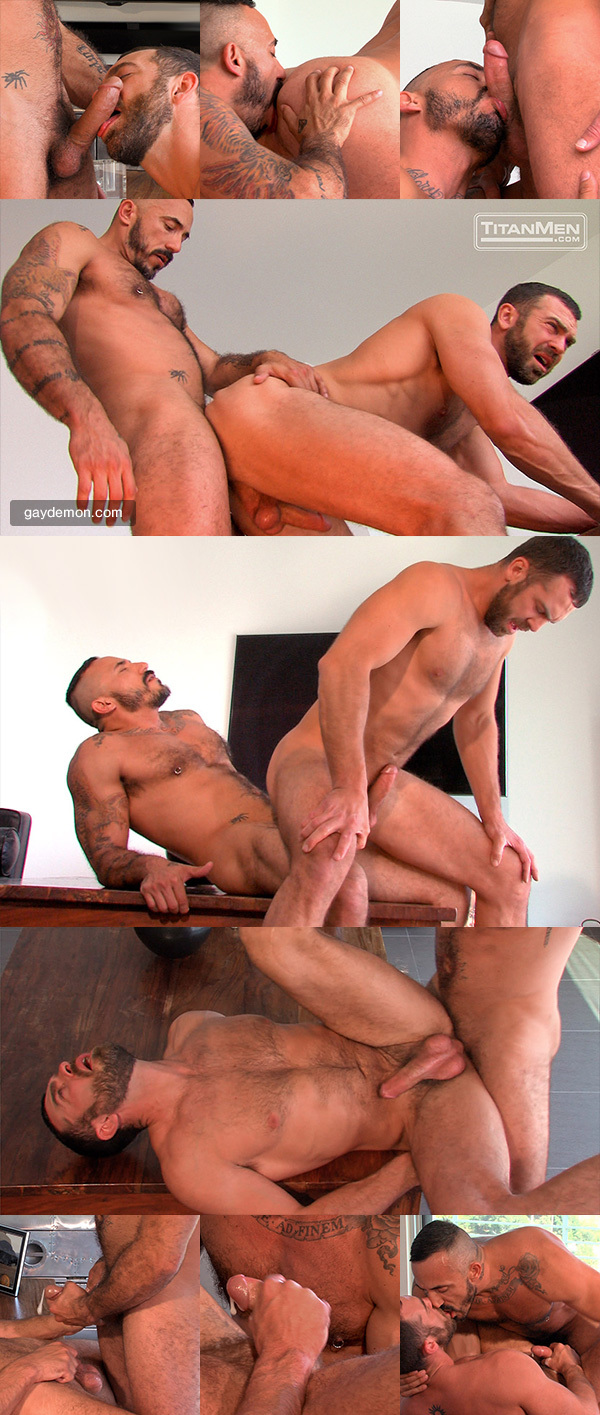 Why would Titan Men make us wait ten months for another look at handsome Ray Nicks? Back in January they featured the sexy bearded hunk getting his ass fucked by Shay Michaels in "Worked Over," and now finally he's back in Titan's new DVD "Day Into Night."
I'm not aware that Ray Nicks is a Titan Men exclusive, but I sure can't google anything except this one session with Shay Michaels. And from the opening moment of this new scene where he's kissing Alessio Romero, I'm falling hook, line, and sinker. Give me a furry man who can neck and I don't need much else, well, a cock of course, but you know what I mean. Nicks kisses his way down Alessio's furry body then unbuttons his jeans and feasts on Alessio's meat.
Now I'm even more pissed at Titan Men because Ray Nicks is a good cocksucker. GayPornLand is so full of just-the-tip cocksuckers (I use the term very loosely) that I'm constantly on the hunt for performers who give great head. They're few and far between, but Ray does. Alessio keeps wanting to help by holding and nudging his head, but Nicks doesn't need the hand. My balls are on fire and we haven't even gotten to the ass ramming Romero gives this hunk over the coffee table.