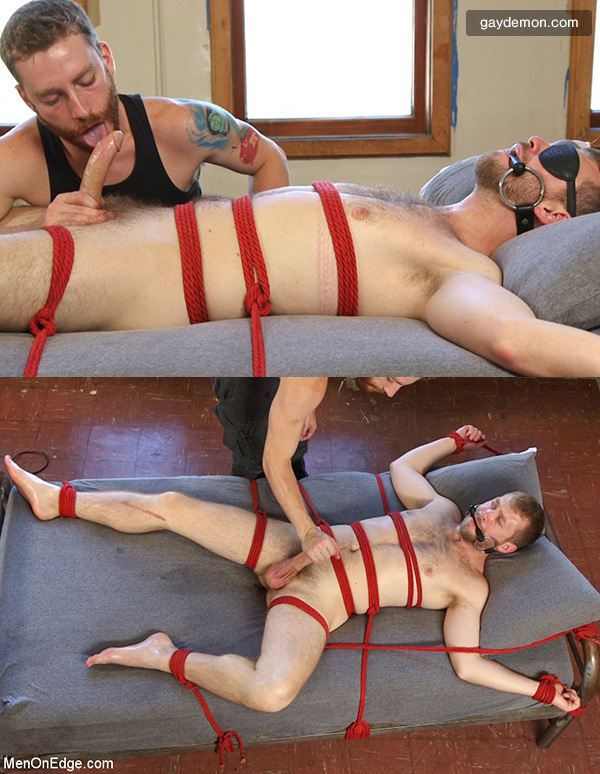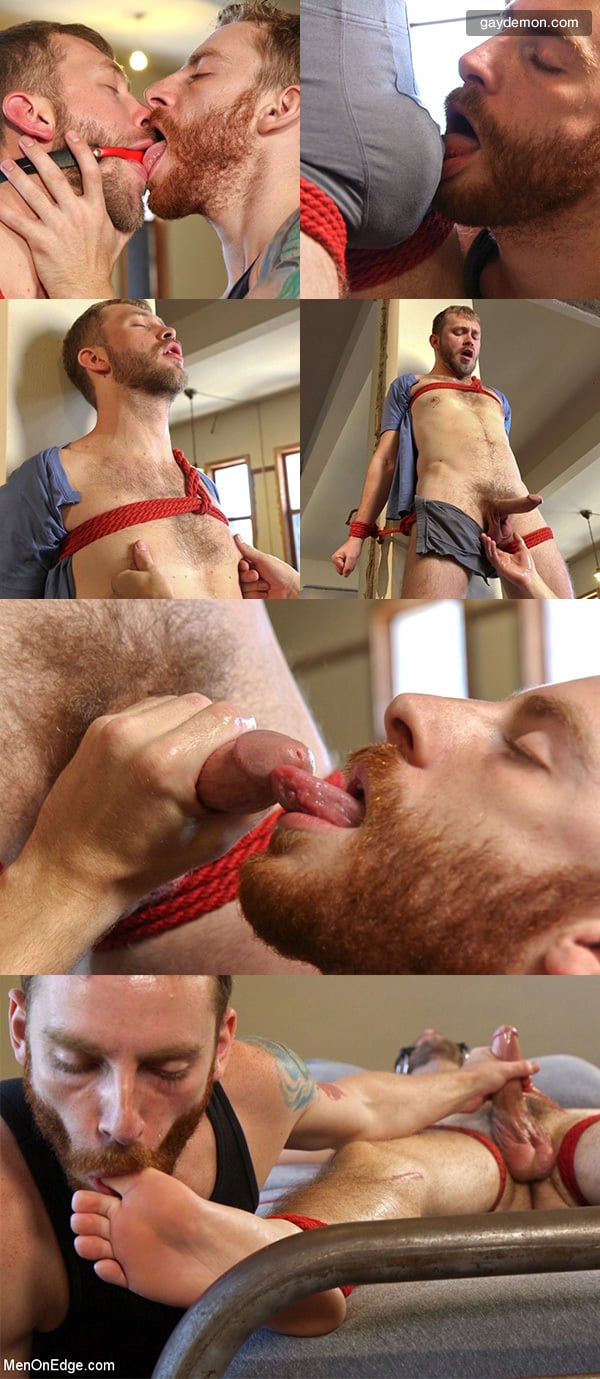 In his post-session interview, bearded Nathan Martin looks stoned. He's not high on drugs or booze, his head is swimming in a "post-orgasmic bliss" as he calls it, adding, "It was very good." I believe him. Cock teased and brought to the brink of cumming several times, Nathan's got a lot of those feel-good chemicals coursing through his body.
I don't know who Nathan Martin is, this is his first appearance on Men on Edge, and I can't really find him anywhere else. But he's a sexy guy with a full beard and decent body, and he's swinging a big dick. He admits to being nervous before his session, but he's raring to go, so they tie him to a concrete pillar with bright red rope.
Nathan gets the full treatment from Sebastian Keys, although not as wickedly nasty as I've seen, but Nathan's a first-timer. Whether he's bound to the pillar or bed, Nathan is helpless to stop it. All he can do is yell, "I'm gonna cum," which only makes Sebastian stop. But this isn't only about Nathan's big cock, Sebastian tugs on his nuts and pulls on his nipples.
Nathan is tied to the bed and gets his dick serviced some more before Keys brings out the electric dildo and plunges Nathan's hole until he yells his head off. Finally, Sebastian puts Nathan out of his misery and he's got a special way of bringing this session to an end.